Calan Breckon • Published June 22, 2023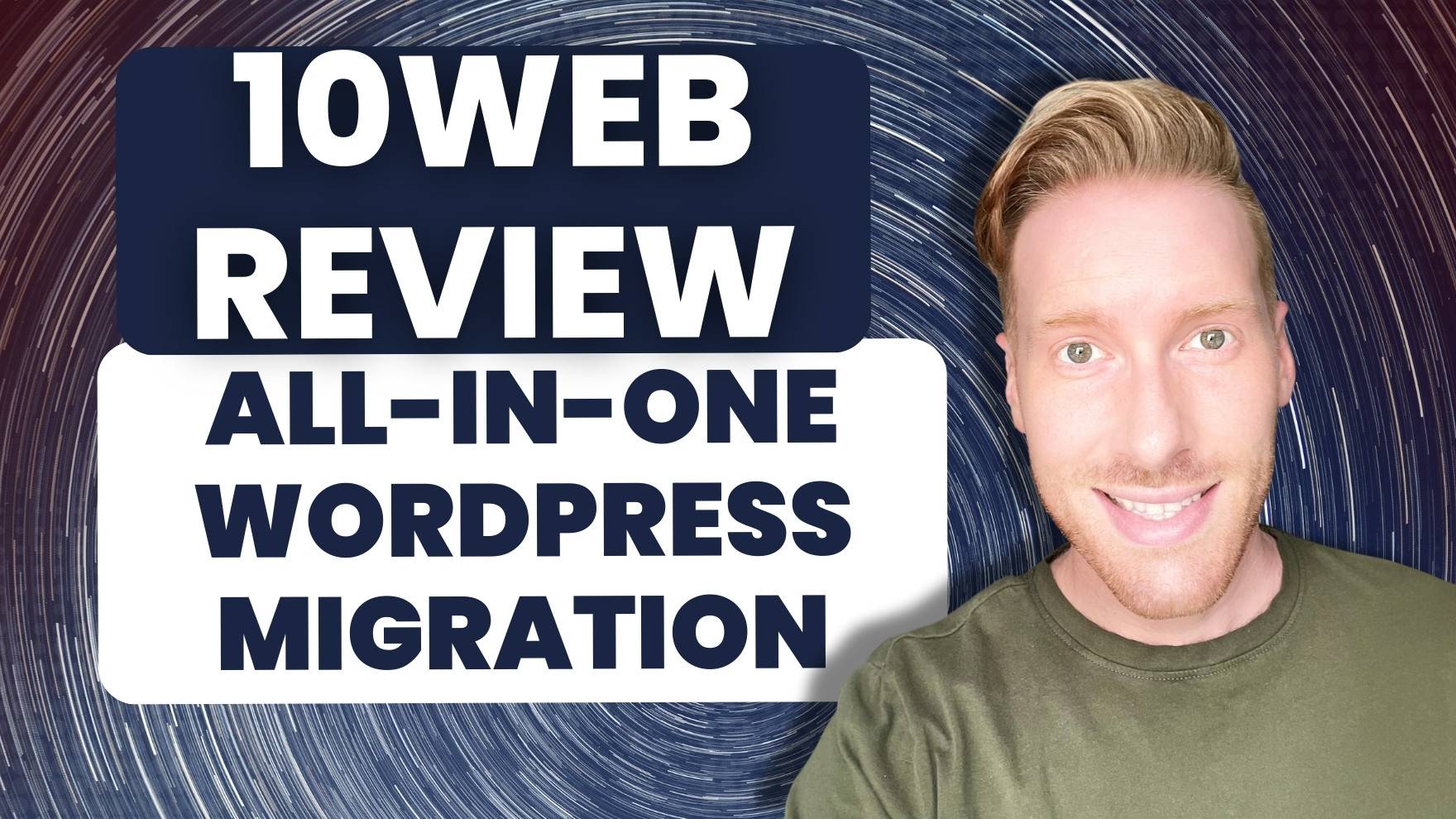 When I needed to migrate my website from SquareSpace over to Wordpress I hunted around the internet for the best tool that would speed up the process and make it easy for me. Finding 10Web was a blessing because I wanted something that used AI to speed up the process.
I also found out that 10Web was an all-in-one platform that I could also host, manage, and create with which made it even better.
Another reason why I chose 10Web was because my wbesite speed with SquareSpace was so slow and no matter what I did I wasn't able to improve it and I knew I was losing traffic because Google wasn't ranking me high because of it. With 10Web it boosted my website speed from the 70s-80s up to a consisten 95+ on both mobile and web browser which was huge (my mobile was even worse around the 40s).
In this 10Web review, I'll explore the innovative features that make this new server platform stand out and how it compares to other hosting services and what my experience was using it to migrate my website to WordPress.
Short Summary
Explore 10Web, an all-in-one cloud platform that offers AI Website Builder & powerful features like site migration, backup service and SEO tools.

10Web pricing and hosting

Enjoy a great user experience with top notch customer support team
Exploring 10Web: An Overview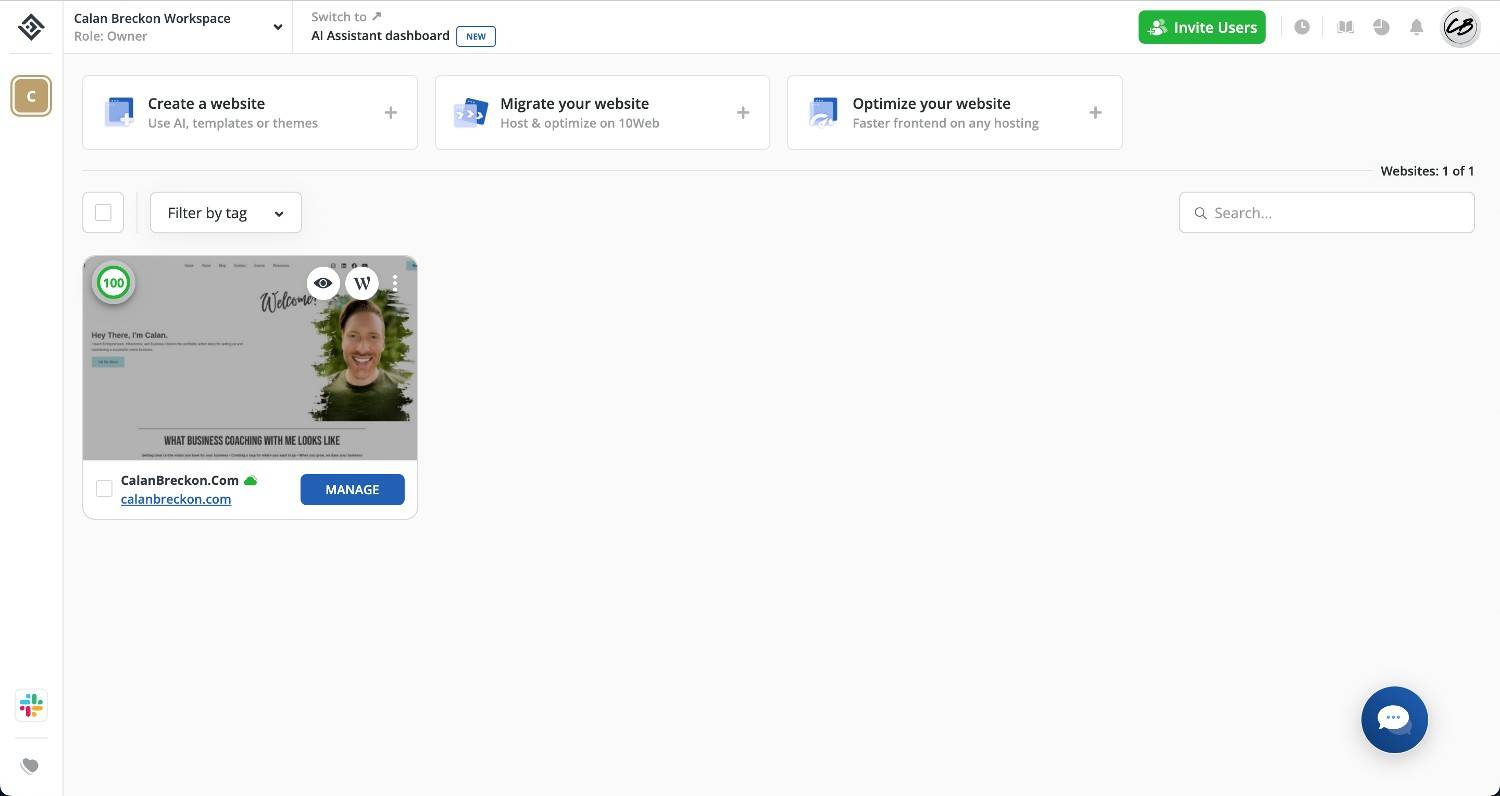 Imagine a platform that simplifies the entire website building and management process while offering exceptional performance. That's 10Web, an all-in-one cloud-based website builder platform that takes care of everything from site migration and backups to hosting servers to SEO tools and 24/7 support.
With its unique AI web builder, you can create stunning WordPress sites with minimal effort and zero technical skills. I consider myself decently versed in tech but I had minimal experience with WordPress so it really helped that I had a program like 10Web to walk me through a lot of the set up. Being able to literally copy my website from SquareSpace and build it on WordPress saved me HOURS of time not needed to start from scratch and figure it all out.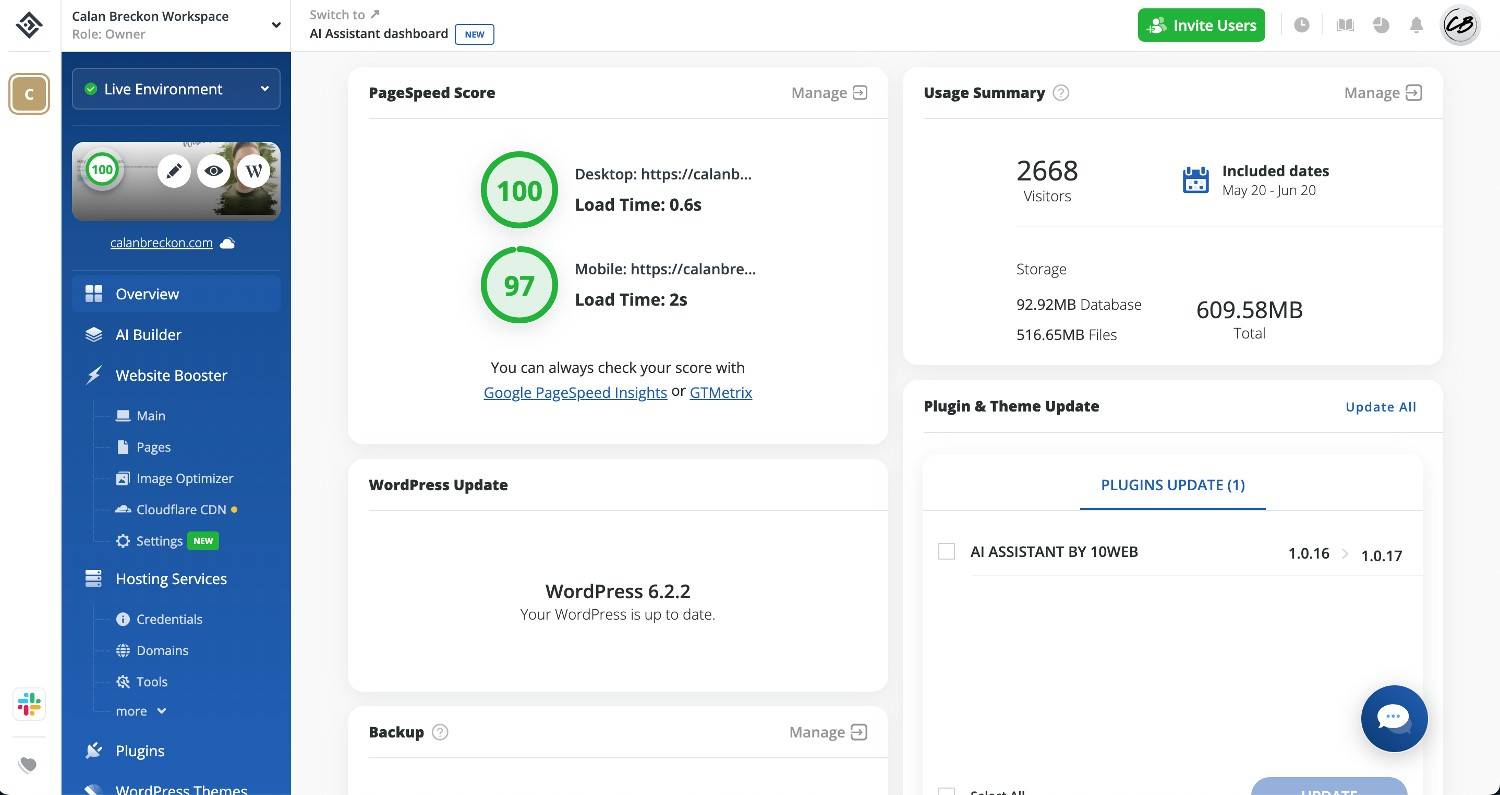 Building a website from scratch can be a daunting task, but not with 10Web's AI website builder. This innovative tool uses artificial intelligence to generate tailored content and images based on your business needs. All you need to do is provide your website URL, and the AI web builder will create a copy of its structure, design elements, and content blocks. I was blown away at how close and accurate everything was.
You can customize your new website to your heart's content using the intuitive drag-and-drop interface. What's more, the AI web builder is perfect for users who want to save time and effort, as it automates the website building process.
With 10Web's AI website builder, creating a live site with an impressive online presence has never been easier. I also was able to clone and build my WordPress website and perfect it before I finalized the migration which took the pressure off to get it done in a certain amount of time.
When it comes to hosting providers, 10Web offers a cloud-based platform that ensures your website's data is securely stored and easily accessible. This means that you can access and use websites hosted on the platform from anywhere with an internet connection, giving you unparalleled flexibility. Plus, 10Web's partnership with Cloudflare ensures unbeatable website performance, making it the perfect choice for hosting your WordPress site.
Aside from the performance benefits, cloud-based hosting also offers unlimited backups and scalability, allowing your website to grow with your business. With 10Web's cloud storage services on their cloud-based platform, you can focus on what matters most – creating amazing content for your audience.
Key Features of 10Web Hosting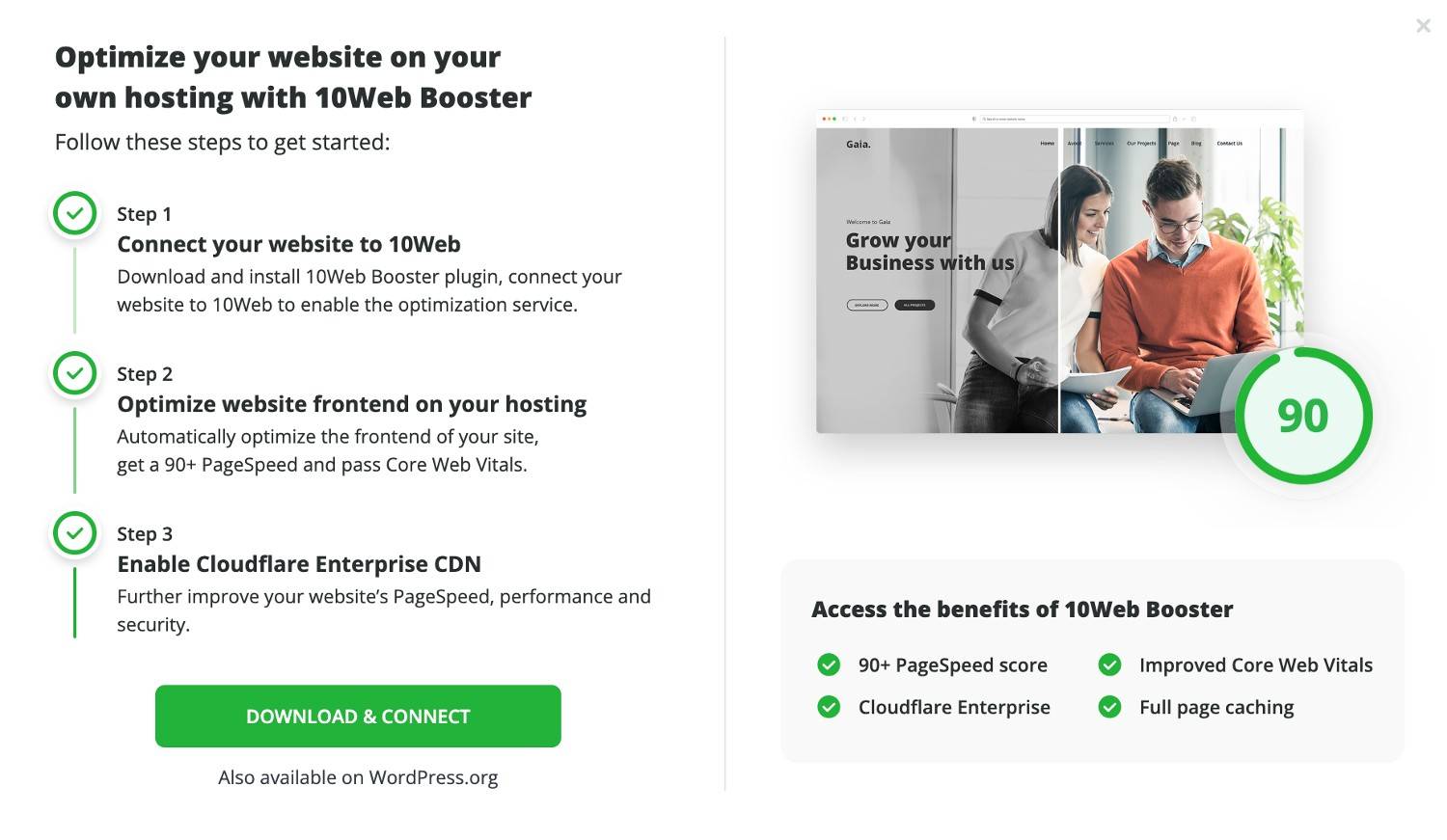 One of the standout aspects of 10Web is the variety of features it offers, including site migration, backup service, and SEO tools. These features not only simplify the website management process, but also ensure that your site is secure and optimized for search engines.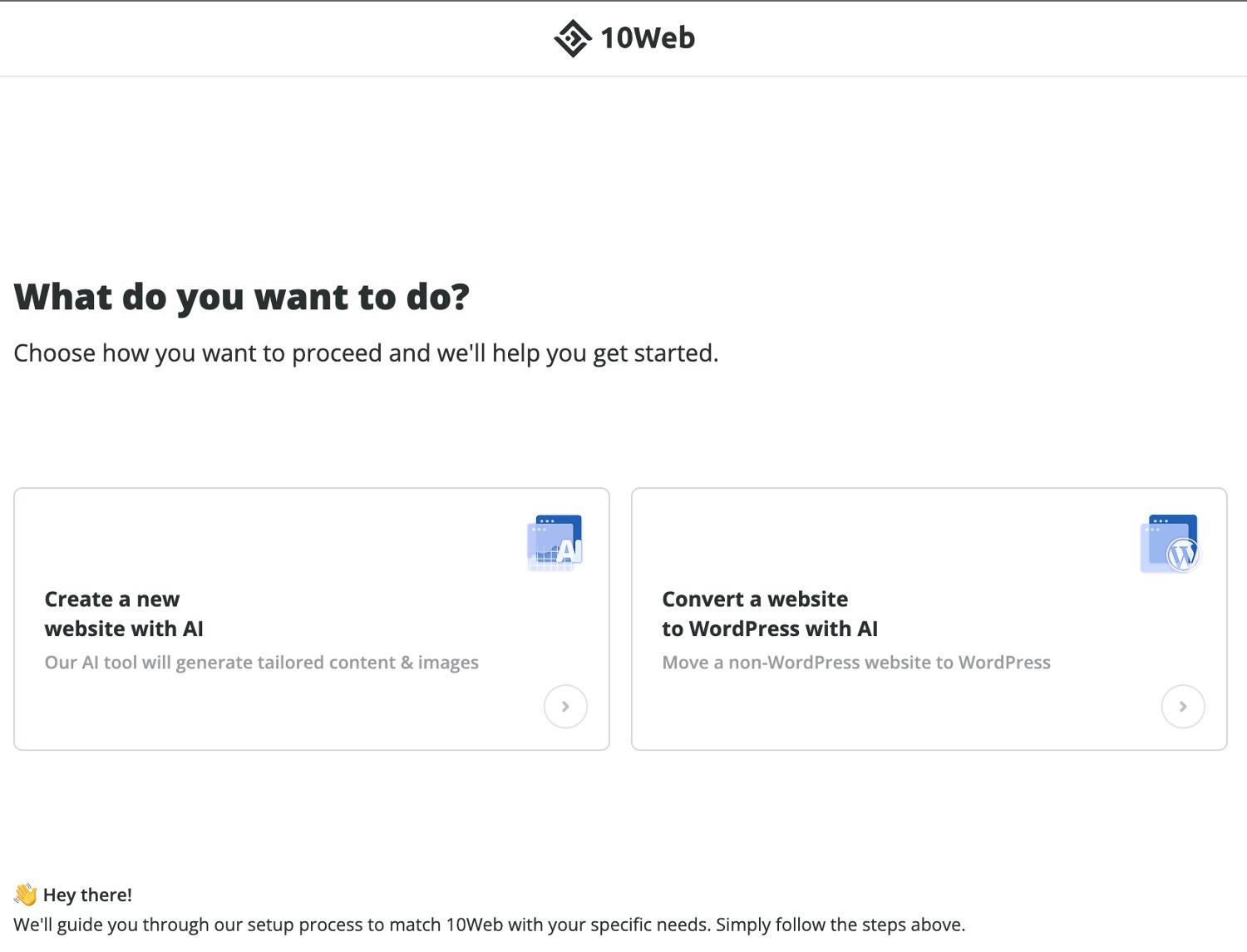 Transferring your WordPress site to a new host can be a challenging process, but with 10Web's extensive selection of migration plugins, you can easily move your website without any technical knowledge. From WP Migrate DB to Duplicator and All-in-One WP Migration, 10Web offers the best WordPress migration plugins on the market to cater to your specific needs.
It was honestly pretty terrifying and daunting at first when I knew I needed to migrate my website but then when 10Web walked me through the process it made it so much easier. The step by step really helped since I didn't have the most technical skills.
Choosing the right migration plugin depends on your website's size and needs, so it's essential to compare different options to find the best fit. No matter which plugin you choose, rest assured that 10Web's migration tools will help you move your site safely and efficiently.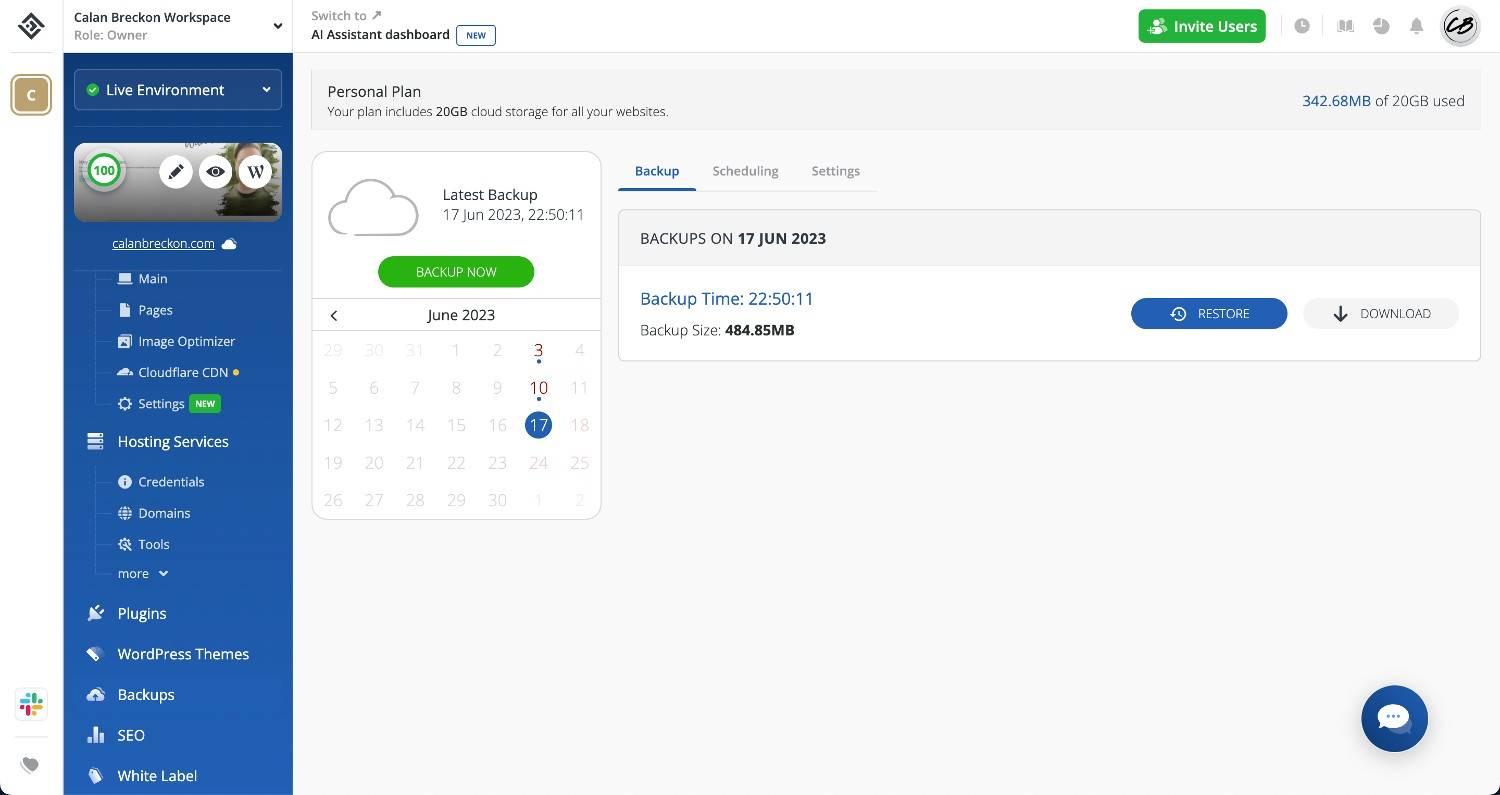 Having a reliable backup service is crucial for any website owner, as it ensures that your data is safe and secure in case of unexpected issues. 10Web offers a comprehensive backup service that not only protects your WordPress files but also provides additional features to optimize your website. For instance, the WordPress backup plugin offers backups, cloning, and migrations of media files.
Moreover, with 10Web's backup service, you can schedule automatic backups, perform custom migrations incremental backups, and even support multisite networks. Say goodbye to the worries of losing your valuable website data and enjoy peace of mind with 10Web's backup service.
I have mine set to backup once a week because I don't need more than that for my online business for now but you can set your backup schedule to suit your remote storage needs.
Optimizing your website for search engines is essential for driving organic traffic, and 10Web offers a range of SEO tools to help you achieve this goal. From detecting and fixing SEO errors to generating XML sitemaps and implementing canonical URLs and redirects, 10Web's SEO tools ensure that your entire site itself is optimized for performance.
In addition, 10Web's platform allows you to track your website's performance, display notices and errors from the dashboard, and manage SEO keywords and meta titles. With these powerful SEO tools at your disposal, you can improve your search rankings and site visibility across various search engines. And the best part? A lot of it is done using AI and you can even do AI generate tailored content.
Comparing 10Web to Other Hosting Providers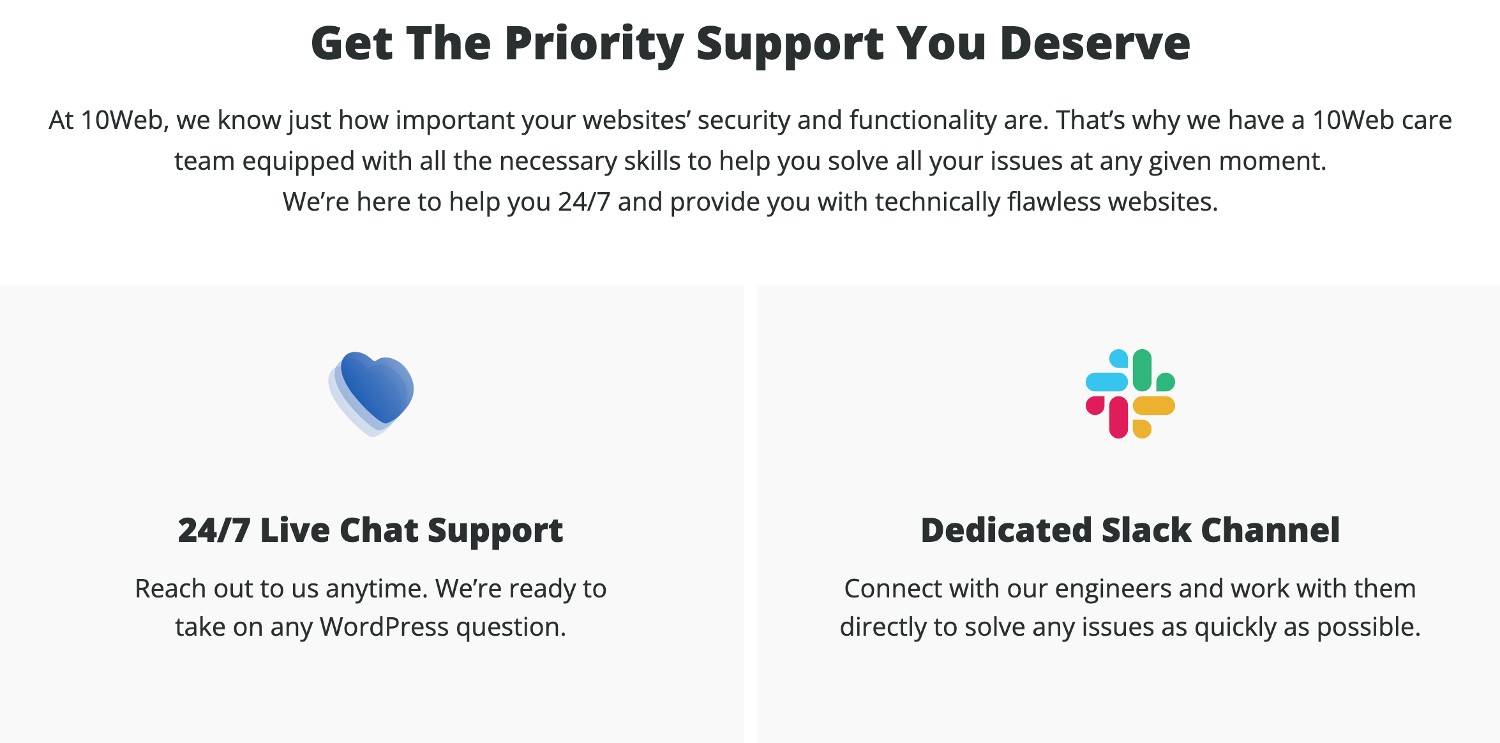 When choosing a hosting provider and a WordPress migration plugin, it's essential to consider the unique features and benefits each provider offers. 10Web sets itself apart from other hosting providers with its all-in-one platform that includes automated WordPress hosting, PageSpeed optimization (which was a HUGE boost to me), 1-click migration (so simple), and AI-powered website building for those of us that aren't so tech savvy.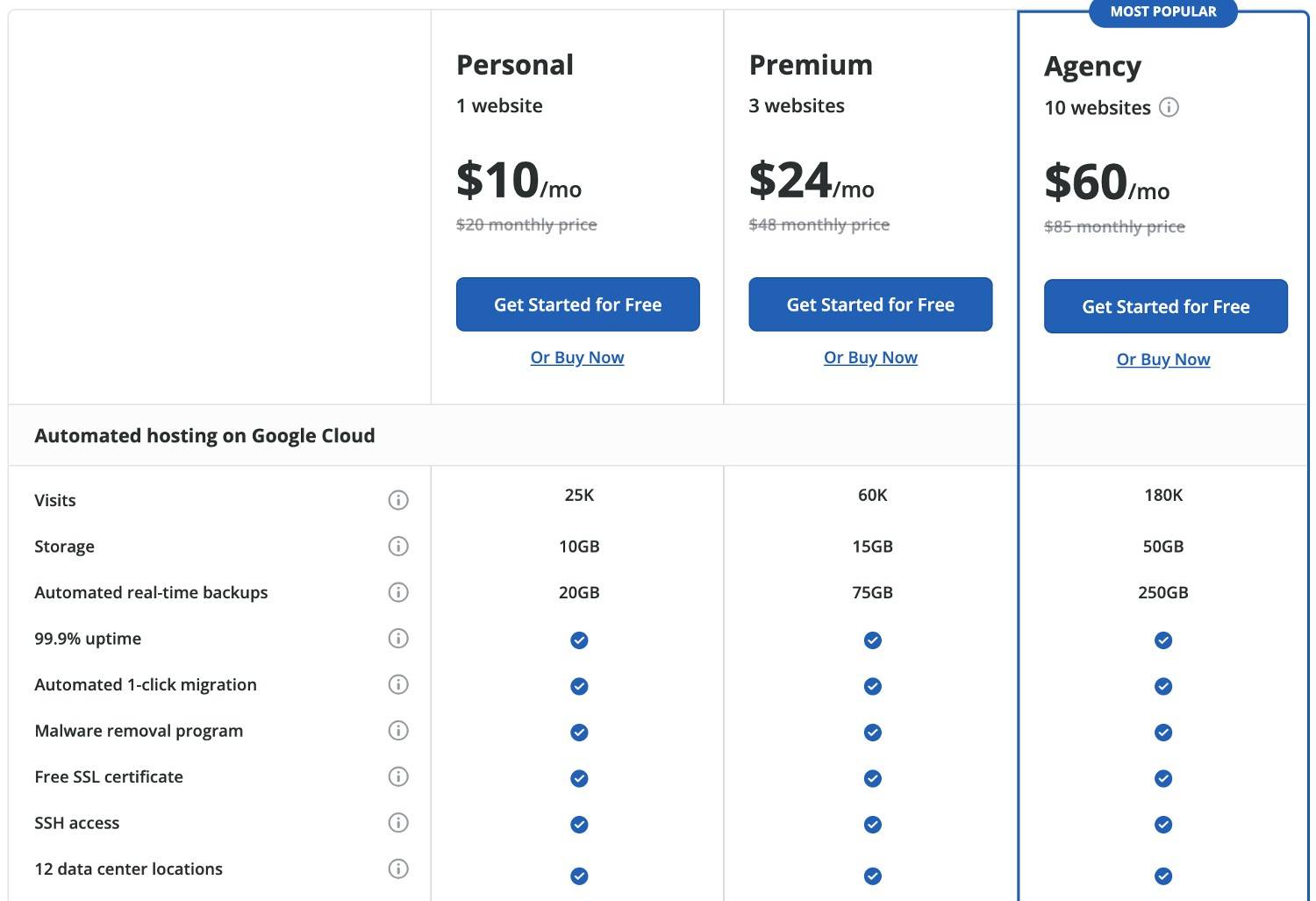 While it's crucial to compare the pricing of different hosting services, it's also important to consider the value they offer. 10Web stands out with its competitive pricing and unmatched performance, making it an excellent choice for those who want the best bang for their buck.
When I was looking around for the best WordPress migration plugins and tools 10web came out on top for so many reasons, but the price point was what really sold me.
With plans starting at just $10/month for the whole platform and $6/month for the speed booster, 10Web ensures that you get top-notch performance without breaking the bank.
When it comes to features, 10Web offers a unique set that you won't find with other hosting services. The AI Website Builder, for instance, is a game-changer, allowing you to create beautiful websites without any technical expertise. Additionally, 10Web's site migration feature, backup service, all the ai tools, free version trial, and SEO tools ensure that your site is secure, optimized, and easy to manage.
In comparison to other all-in-one WordPress migration services, 10Web stands out with its comprehensive array of features, making it a top choice for anyone looking for an all-in-one WordPress migration solution.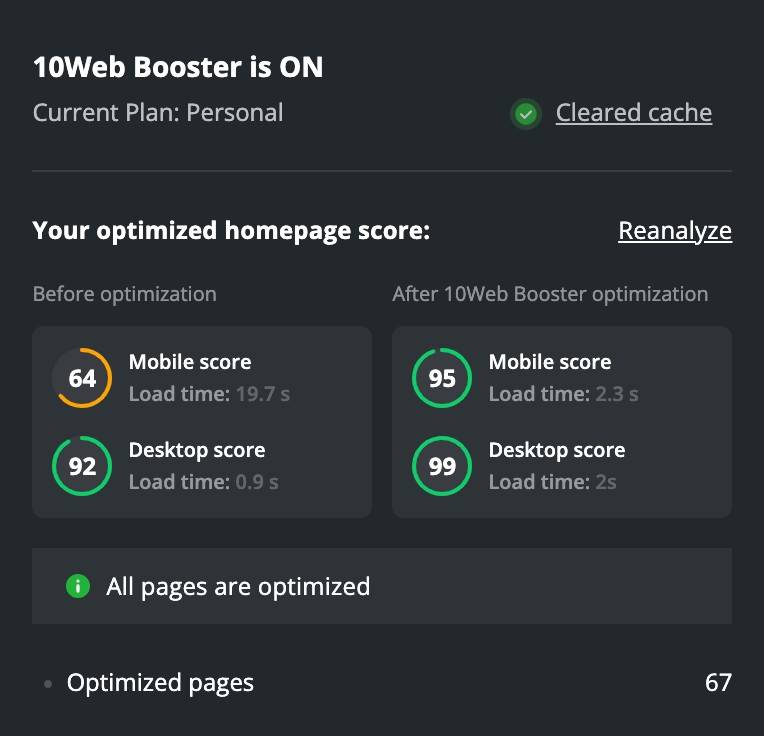 10Web excels in performance, hands down. With features like automated 90+ PageSpeed optimization, 1-click migration, and AI-powered website building, 10Web guarantees a seamless and efficient experience for your site's visitors. Just this alone had me ranking higher in Google searches for my online courses.
User Experience and Support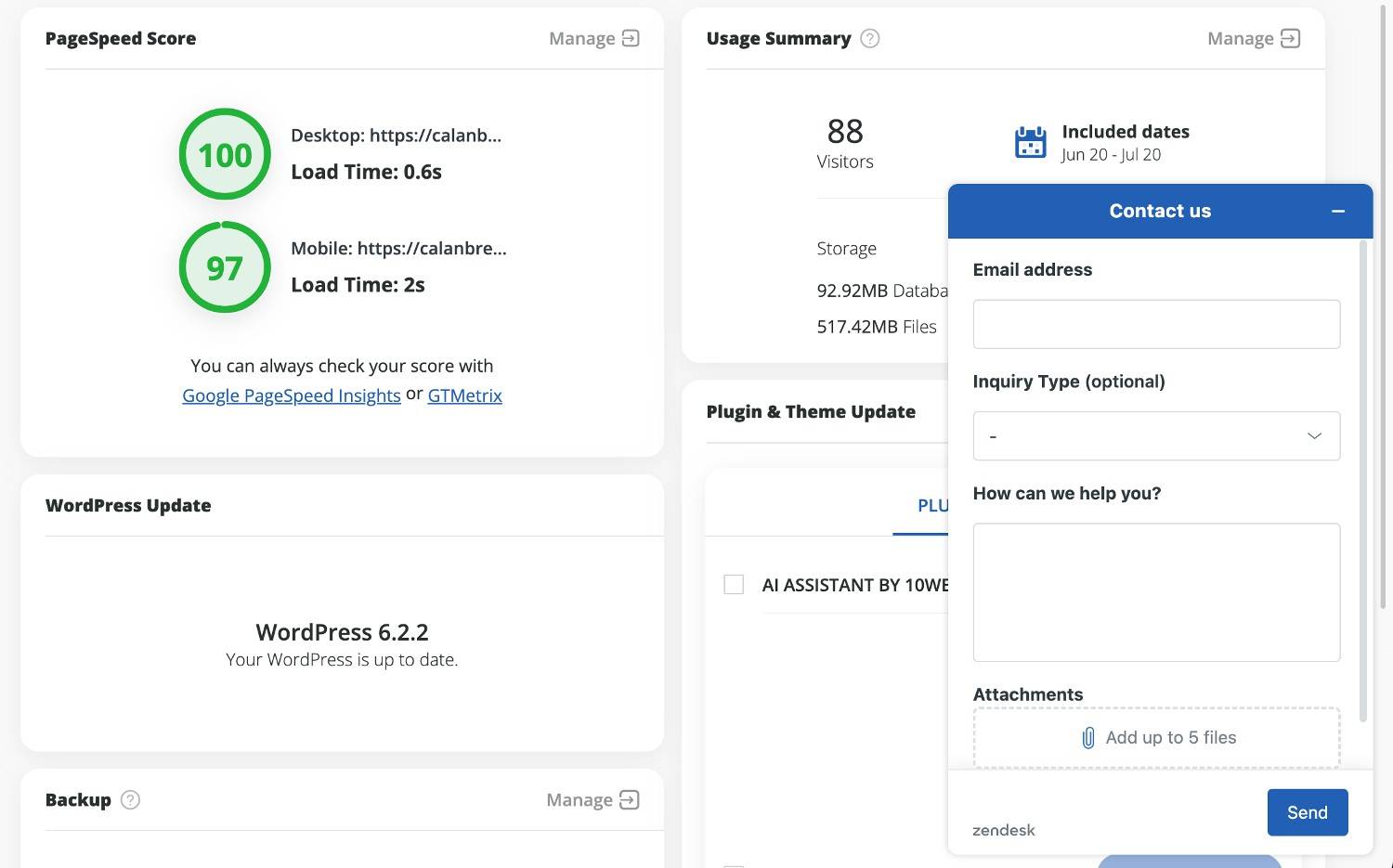 A great user experience is important for any website builder and hosting service. With 10Web, users can enjoy an intuitive interface and top-notch customer support, which I used a LOT when I did my migration. I felt very taken care of through the whole process.
Customer support is a crucial aspect of any hosting service, and 10Web excels in this area. Their support team is responsive, helpful, and dedicated to ensuring that users have a seamless experience with the platform. From solving technical issues to guiding users through the website building process, 10Web's customer support team is always available to help.
In addition to their exceptional customer support, 10Web also offers a wealth of resources, including tutorials and articles, to help users make the most of their web building experience. With 10Web, you can be confident that you'll receive the support and assistance you need to create a successful WordPress site.
Interface and Ease of Use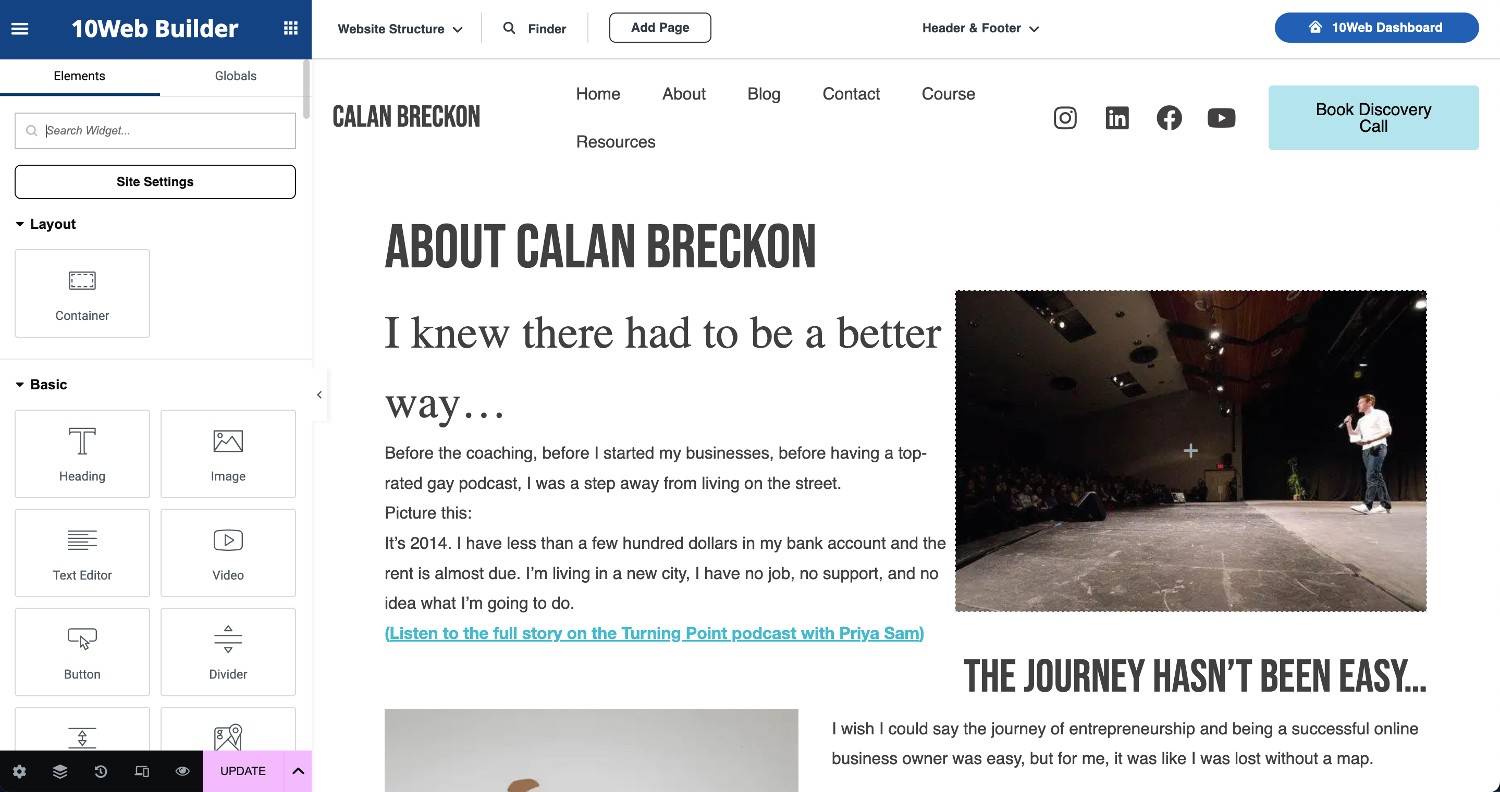 10Web's user-friendly interface makes it easy for anyone to navigate and manage their website, regardless of their technical expertise. The drag-and-drop web builder and comprehensive dashboard allow users to quickly access essential features and customize their site to their liking.
Moreover, 10Web's platform is designed with ease of use in mind, making it an excellent choice for beginners and experienced users alike. With 10Web, you can focus on creating exceptional content for your audience, knowing that the platform is easy to use and manage.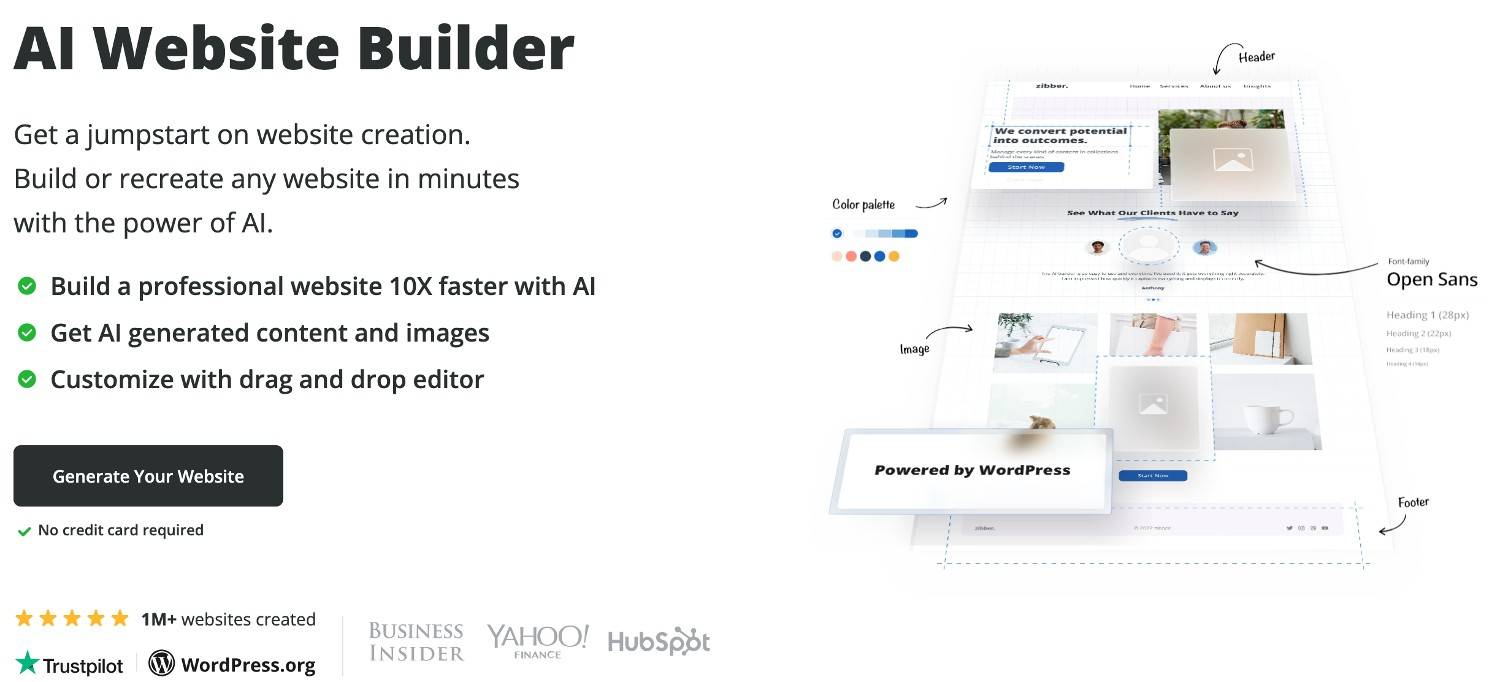 In conclusion, 10Web is an all-in-one website builder and hosting platform that offers a range of innovative features, exceptional performance, and top-notch customer support.
From the AI-powered website builder to the comprehensive site migration and backup services, 10Web is the perfect solution for anyone looking to create, manage, and host their WordPress site with ease. With its competitive pricing and unmatched performance, there's no doubt that 10Web is a game-changer in the world of website building and hosting.
Frequently Asked Questions
What is 10Web?
10Web is an AI website builder that makes creating and maintaining websites easier than ever. With 10Web, you can quickly customize existing templates and create new sites tailored to your unique needs.
Furthermore, its advanced optimization features ensure fast loading pages and top-notch security for your site.
How to use 10Web for free?
Ready to jump right in and start using 10Web for free? Just log in to your WordPress dashboard, find AI Assistant by 10Web in the plugin store, click 'Install' and then click 'Activate'.
Then open the plugin, select 'Sign up & Connect', and you're ready to go!
Yes, 10Web Booster is free and unlimited extension comes with powerful features to help improve your WordPress website's performance. With the FREE version you can optimize up to 5 inner pages on your site.
Is 10Web a good website builder?
Yes, 10Web is an excellent website builder! It offers powerful features such as drag and drop functionality, a wide selection of customization options and quick loading times.
The user-friendly interface makes it easy to create beautiful and functional websites. Highly recommended!