Calan Breckon • Updated May 2, 2023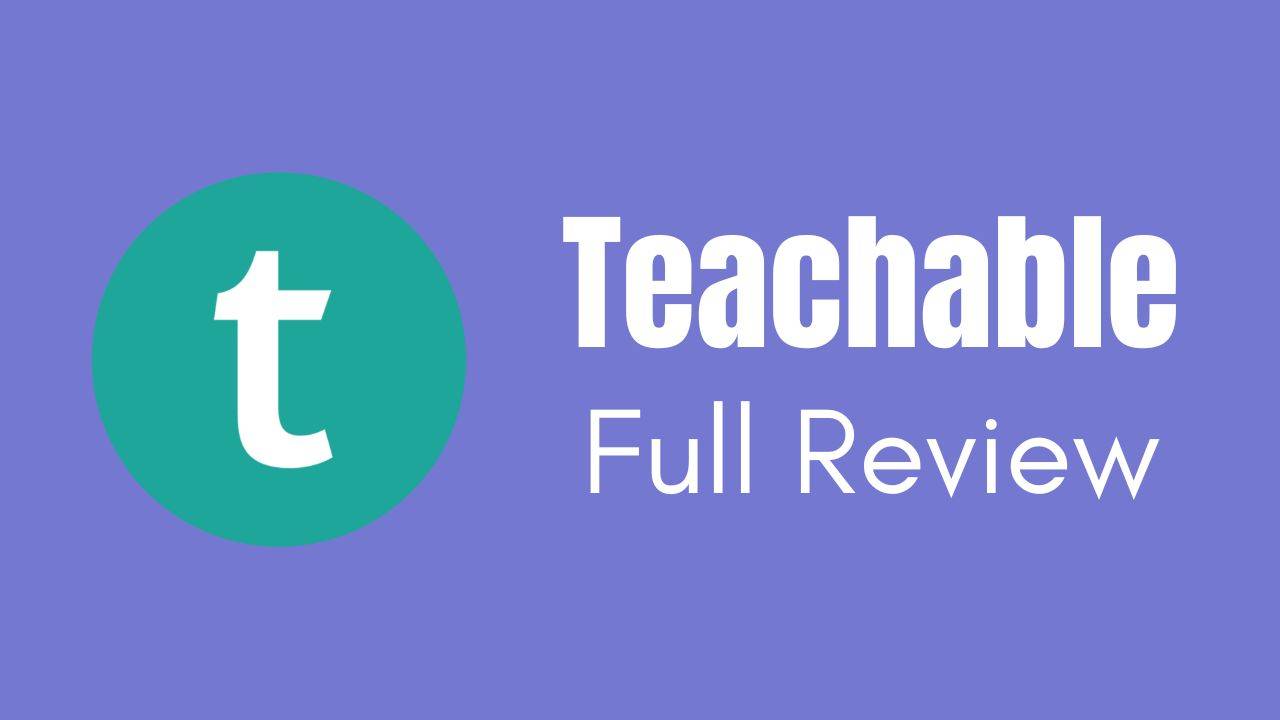 In this Teachable review, I'm going to walk you through the pros and cons of using it as your course creation hosting platform.
If you're looking to make money online selling courses then choosing the right platform is critical to your success. Each platform offers its own set of great tools and today we're diving into what Teachable can (and can't) offer you as a content creator.
Let's get into it.

Teachable is a course-building platform that allows you to build an online business based on your knowledge so that you can package it into a course and then sell it over and over again.
To date, Teachable has over 100,000 creators who have sold over $1 billion in sales and it doesn't show signs of slowing down.
With the new trend of online learning growing exponentially over the last few years, it makes sense to find a platform that works for you to host your own course and become your content hub.
Who should use Teachable?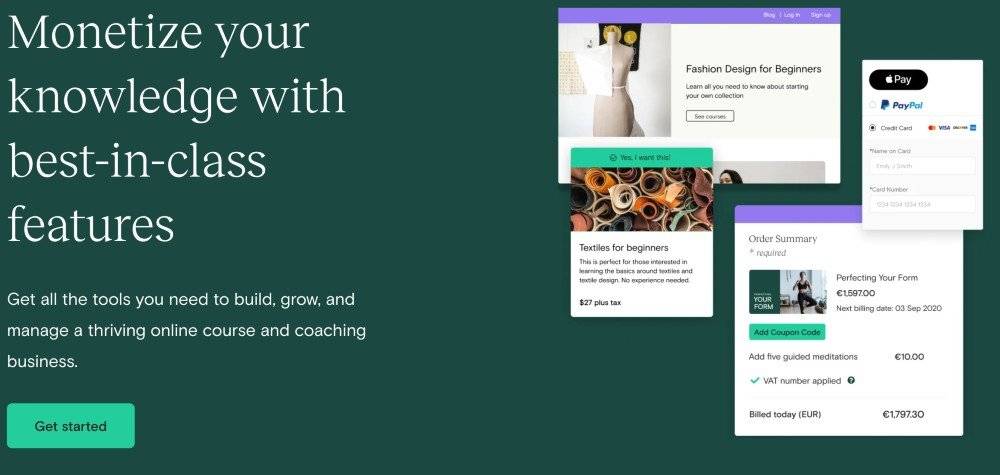 Teachable is a great course-creating platform that also offers the option to branch out into creating a membership experience.
If you're any type of content creator, you can create a course. If you have a following, even better because you're already ahead of the game.
Here is a few examples of people/industries that course creation is perfect for:
Coaches

Personal Trainers

Teachers

Yoga Instructors

Influencers

Authors

Bloggers

Speakers

Experts

HR Support hub
The list goes on and on but I think you get the picture.
Bottom line, if you have the knowledge and a desire to create a course, then you can use Teachable to do it.

One of the best features of Teachable is its option for affiliate marketing on some of its paid plans. In the grand scheme of things, marketing is made so much easier when others do it for you. Being able to offer your students or members the option to make a little back if they refer someone to your course or program can mean much more money in your pocket and less spent on advertising.
Teachable makes it super easy for anyone to get started, no coding experience is needed. The course building is fairly intuitive and after a little while, you should have the hang of it. It has a decent amount of options for customization and any beginner can make an amazing looking course.
There are a good amount of tools that Teachable offers in regards to marketing that make it a great one-stop shop for someone looking to have everything in one place. From creating upsells and custom checkout pages to easy-to-create landing pages and coupons, Teachable has a lot to offer.
Analytics is kind of a big deal when it comes to online course creation and marketing. You need to be able to know if people are actually enjoying and using your content or not. This goes hand in hand with the marketing tools they offer so you'll be able to see if that coupon is working or if your landing page needs some tweaks.

This only applies if you're looking at the free plan, but it can take up to 30 days to receive your payouts when working with Teachable. If you're on a paid plan then this won't be an issue but it's something to consider if you're only looking at hosting a course using the free option.
On the free plan and the basic plan you're going to be paying transaction fees, which isn't ideal because they can add up to big money lost. On the free plan, you'll pay a $1+10% fee and on the basic plan, you'll be paying a 5% fee for each transaction.
Teachable doesn't exactly play nice with everyone else when it comes to integrations. They've built an amazing platform for someone who wants everything in one place, but for those who want to use outside programs like ConvertKit for email and Stripe for payments, it's not ideal unless you're on a higher payment plan.
Customization/White Labeling
When it comes to overall customization, Teachable falls a little short. They do offer some great features but sadly they are still lacking in the customization field. For those that don't know what white labeling is, it's when you can make a website look like it's hosted by your website. With Teachable, this hasn't been perfected. There is always some Teachable URL in spots that you wish didn't exist which is less than ideal when you're trying to make everything look like it's hosted on your own website.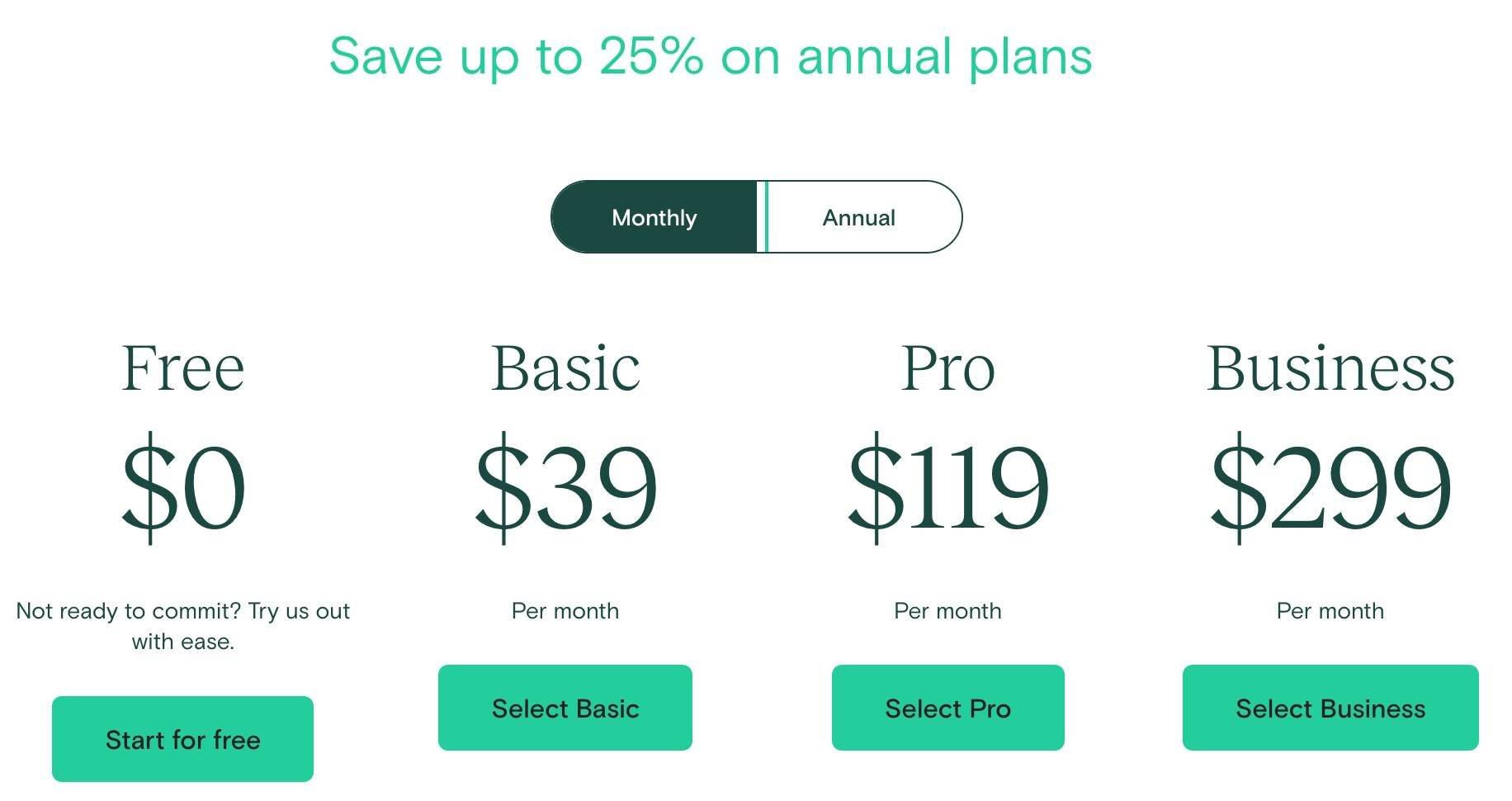 1. FREE PLAN
$0/month
$1+10% Transaction fees

1 Admin

1 Course

No Membership Option
Teachable offers a free option to host one course on its platform for a small fee. This is fine if you're looking to only start off on the free plan, build your course, and then move up to a paid plan once you have everything set up. If you only want to host a free course, I'd suggest checking out Thinkific because they offer to host more than one free course and they don't charge any transaction fees to do so. You can read more on my comparison of the best 7 platforms.
2. BASIC PLAN
$39/month Or $348/year (if billed annually)
5% Transaction Fees

2 Admin

Unlimited Courses

Custom Domain

Email Marketing

Membership Option
If you're going for a paid option after you build your course then Teachables Basic Plan is a great option. There are still transaction fees but you get unlimited courses, email marketing (if you don't already use something like ConvertKit), and access to their Communities options which you don't get on Thinkifics basic plan which makes this a great option for building a membership as well.
3. PRO PLAN
$119/month Or $1188/year (if billed annually)
0% Transaction Fees

5 Admin

Everything from the Basic Plan

Affiliate marketing

Live Group Coaching
If you plan on hosting a few online courses as well as a membership then it will eventually make sense to move up to the Pro Plan because those transaction fees will add up over time and that's money that could be going into your pocket instead of Teachables. I'd say once you're making more than a few hundred dollars a month you should move up to this plan simply to save on that 5% transaction fee from the basic plan.
You also get access to the affiliate marketing option on this plan which is pretty great for marketing. You can ask your students and members to share your program and in exchange, they'll get a little kickback from it. This can really help build your membership as word-of-mouth marketing is golden and it also adds more reason for those already in your programs to stay longer.
You also have the live group coaching option so you can avoid paying for something like Zoom if you have this plan, which also saves you money.
4. BUSINESS PLAN
$299/month Or $2988/year (if billed annually)
0% Transaction Fees

20 Admin

Everything from the first plans plus more
Not much needs to be said about this plan. If you're already well established, have a massive following or have a corporate reason for creating courses or a membership then this is the plan for you as it offers the most options with the best support from the company.
Like any platform, Teachable and all the features have their pros and cons. Hopefully, after laying some of them out for you in this Teachable review you have a clearer picture of whether or not the platform is right for you and your course creation needs at this time.
You can also check out my resources page for more business tools to help you build a successful online business.
How much does Teachable Cost?
FREE PLAN
$0/month + $1+10% Transaction fees
BASIC PLAN
$39/month Or $348/year (if billed annually) + 5% Transaction Fees
PRO PLAN
$119/month Or $1188/year (if billed annually) + 0% Transaction Fees
BUSINESS PLAN
$299/month Or $2988/year (if billed annually) + 0% Transaction Fees