Calan Breckon • Updated June 5, 2023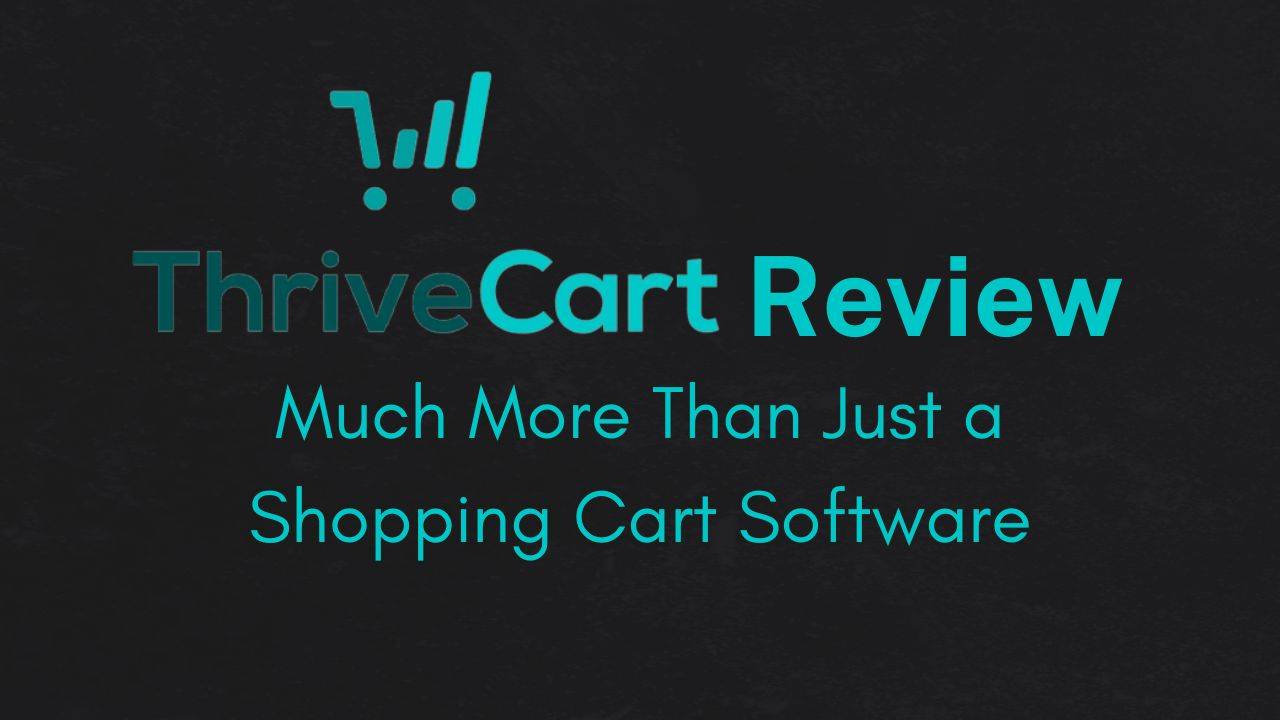 If you're here to read my review, then I'm going to assume you already kind of know what ThriveCart is but in this ThriveCart review I'm going to break it down for you. And, in case you don't know what TriveCart is it's a high converting checkout pages provider.
I've only been using the platform for a few months and honestly, I'm blown away. I've stopped using a number of other platforms simply because ThriveCart does it better and for significantly cheaper.
So, let's jump in.
ThriveCart is a powerful shopping cart checkout page software that helps online businesses increase their sales and conversion rates. With a range of features for digital and physical products and integrations, it's more than just a simple checkout solution.
ThriveCart also offers everything from customizable upsells and downsells to abandoned shopping cart pages recovery, and customer segmentation.
It also has a variety of features that can help businesses maximize their revenue like bump offers and behavioural-based triggers.
In this review, we'll delve into these features in more detail and discuss how they can benefit your business.
Key features of ThriveCart
The ThriveCart shopping cart platform is packed with a ton of awesome features that make it a powerful shopping cart software for online business.
In this section, we'll take a closer look at some of the key features of ThriveCart, including its integrations, checkout customization, multiple payment options, and marketing tools.
Buckle up, because I'm about to blow your minds with everything this platform can do (and it's a lot).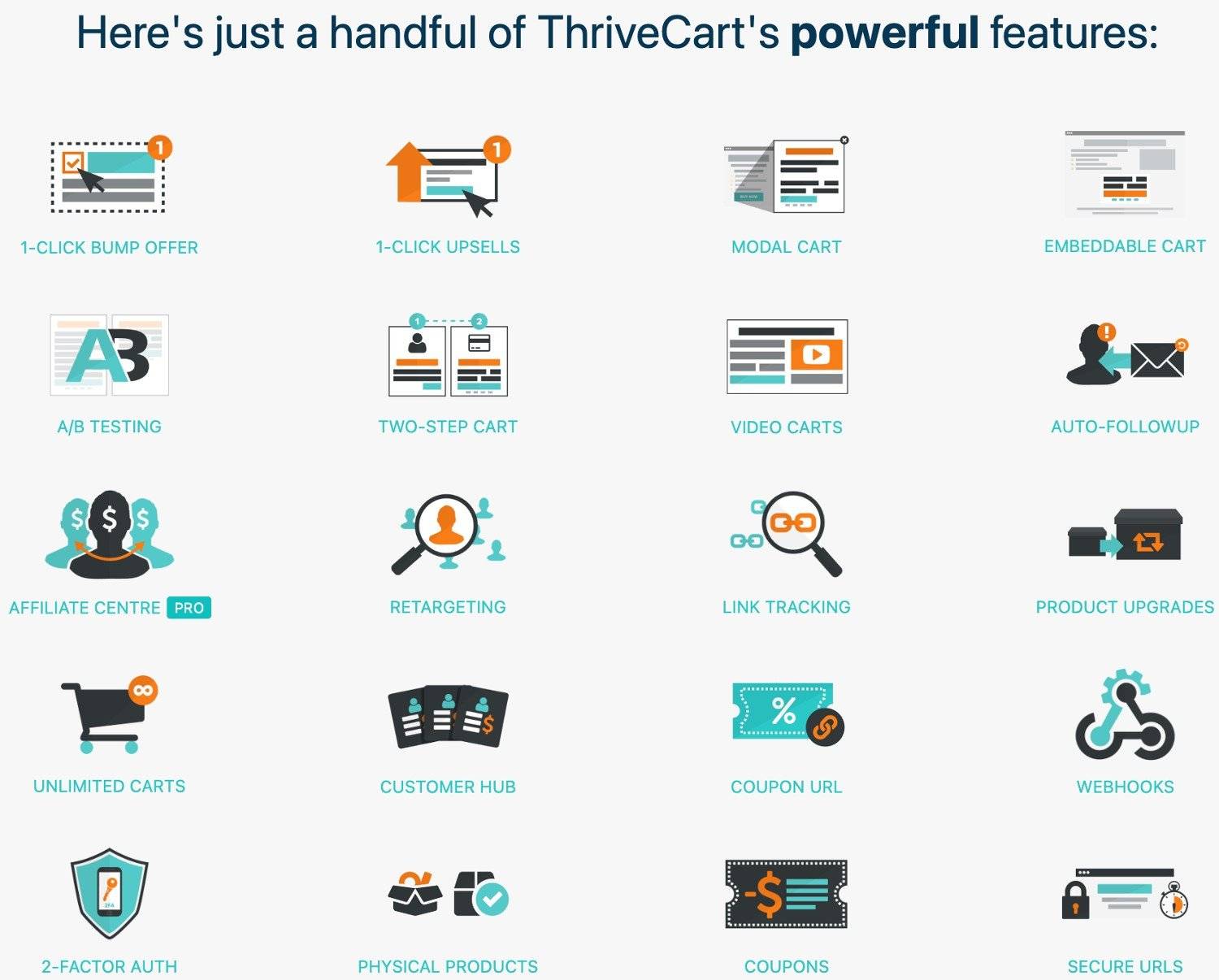 ThriveCart has a ton of integrations with other tools and platforms, which makes it super easy to use with your existing setup. Some of the integrations available with ThriveCart include:
Payment gateways: ThriveCart supports a number of payment gateways, including Stripe, PayPal, Apple Pay, Google Pay and Authorize.net. This allows businesses to accept a variety of payment methods, including credit cards and debit cards. You can even set it up to collect recurring payments if you have a membership site or monthly subscription options.
Email marketing tools: ThriveCart can be integrated with email marketing tools like ConvertKit, Mailchimp, and TryInteract for making a quiz, allowing businesses to automatically add customers to their email lists and send targeted campaigns. You can get so detailed with these triggers that it actually had my head spinning because of the options. I was like a kid in a candy store setting it all up because I love complete automation that runs efficiently. The best part, you won't need something like Zapier to be the middle person either which will save you time and money.
Webinars: ThriveCart can be integrated with webinar platforms like Demio and allow businesses to sell access to webinars and automated webinar series.
Webhooks: ThriveCart also offers webhook options for third-party apps if the one you want isn't already on their ThriveCart integration page.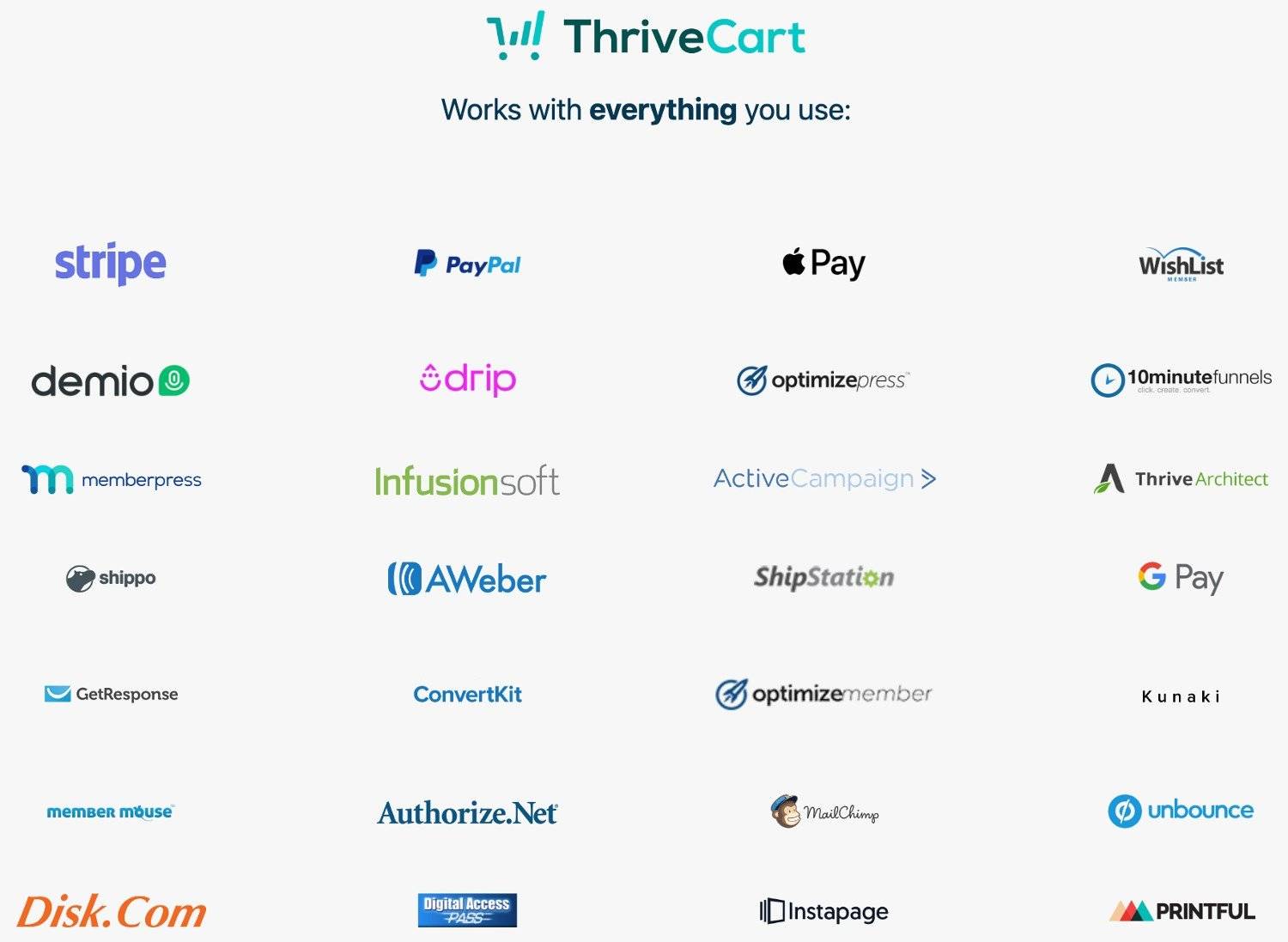 ThriveCart Checkout customization options
ThriveCart lets you fully customize your checkout pages and order forms to match your branding and design. Some of the customization options available with ThriveCart sales pages and its checkout templates include:
Customizable checkout templates: ThriveCart provides a range of templates that businesses can use to create professional-looking checkout pages. These templates can be fully customized to match the branding and design of the business.
Custom fields: ThriveCart allows businesses to add custom fields to their checkout pages, such as text boxes, dropdown menus, and checkboxes.
Timers: You can easily set up timers and countdowns if you want to run promotional prices for a set amount of time and works off a cookie system so if you only want to offer sometimes like a first-time promotional price for 24 hours, you can.
Bump Offers: Bump offers are when you offer another digital product, usually at a cheaper price, if they add it to their purchase on the checkout page. These are a great way to add more value to your digital products as well as more money into your pocket.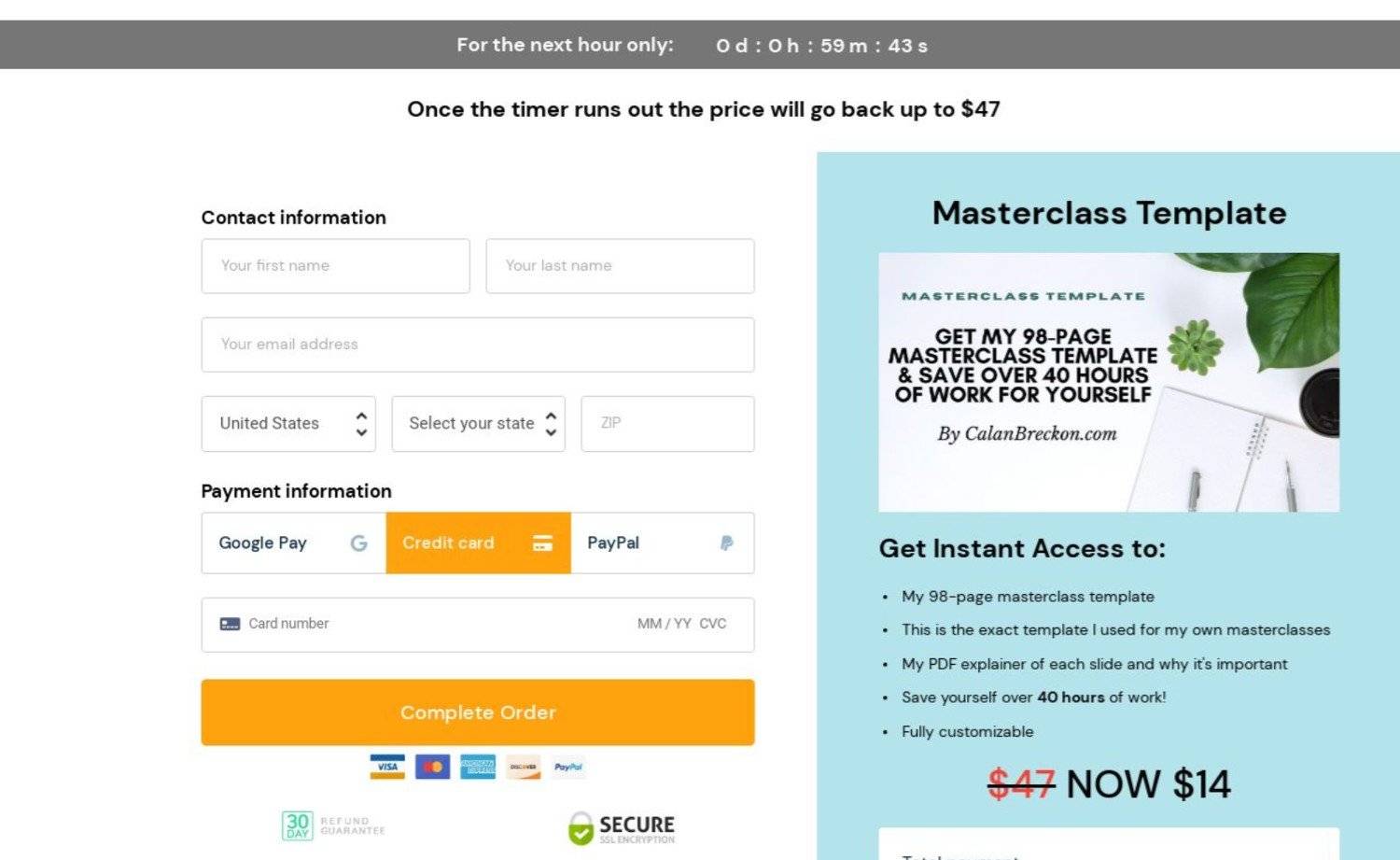 This is an idea of what you can do with your ThriveCart checkout pages.
Once the timer gets to zero you can set it up so that it automatically takes the viewer to the full-price checkout page and with cookie technology they will no longer see the time-limited offer.
You can get this ThriveCart checkout page template for free by purchasing ThriveCart through this link. Once you do, you'll be sent an email with access to the template.
If it doesn't come just email me and I'll send you the link to the template.
ThriveCart Marketing tools
ThriveCart also has a range of marketing tools that can help businesses increase their conversions and make more sales. Some of these tools include:
Abandoned cart recovery: ThriveCart can automatically send emails to customers who abandon their cart pages, encouraging them to complete their purchase. These emails can be fully customized and can include special offers or incentives. It's super easy to implement these using the behaviors options on each product and mine connects directly with my ConvertKit.
Customer segmentation: ThriveCart allows businesses to segment their customers based on a variety of criteria, such as purchase history, location, and more. This allows businesses to send targeted campaigns and offers to specific groups of customers.
This is what mine looks like in ThriveCart and ConvertKit when they are paired together: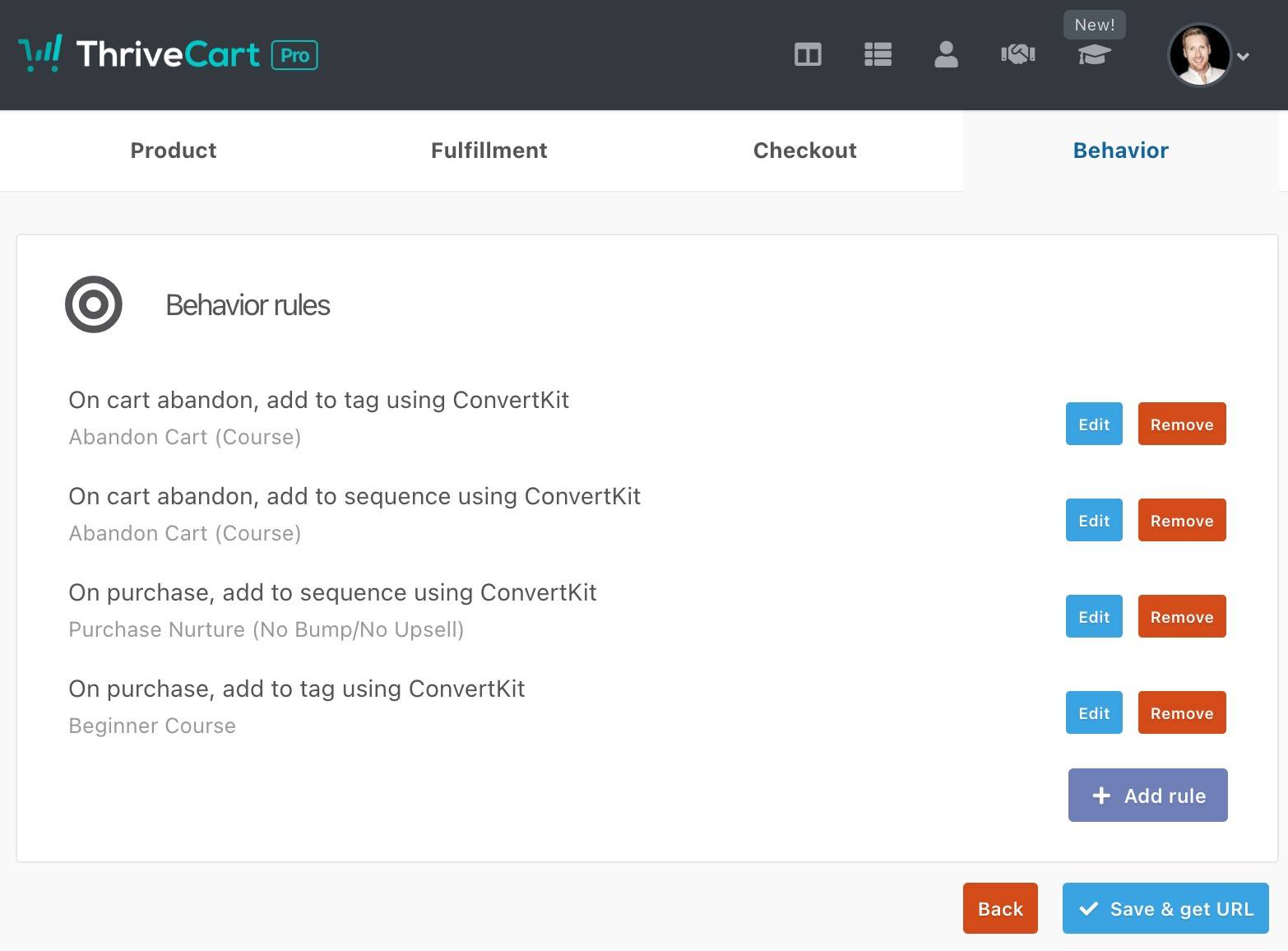 Affiliate management: ThriveCart has a built-in affiliate management system that allows businesses to easily set up and manage an affiliate program. This can help businesses increase their sales and reach by leveraging the power of affiliates. I'm planning to implement this into my business soon and it was one of the main selling points for me to invest in ThriveCart. It literally had everything I needed in one platform.

Overall, ThriveCart has a range of features that make it a powerful shopping cart checkout software for online businesses.
Whether you are selling digital products and need integrations, checkout customization options, custom upsell pages, or marketing tools, ThriveCart has you covered.
Why Use ThriveCart as Your Online Course Platform?
So, you've already got a course (or membership site) that you sell as digital products online. Awesome! But how do you go about actually using ThriveCart as your online course platform?
It's actually pretty simple. Here's a quick rundown of the process:
Sign up for a ThriveCart account and choose the pricing option that's right for your business.

Some platforms integrate directly with ThriveCart (like Teachable) so you can connect it directly.

Create a product in ThriveCart for your course. You can customize the digital products checkout page with a description, pricing, custom upsell pages, custom downsell pages, bump offers, and any other relevant details.

Set up your payment options.

Customize your checkout page to match your branding and design.

Set up your behaviors for your digital products. Such as "when someone buys XYZ, give them access to X product and subscribe them to Y email sequence."

Instead of sending people to your old checkout page, change it to the new ThriveCart one and you're all set to go.
And that's it! With ThriveCart, selling a course online is as easy as 1-2-3 (okay, maybe more like 1-2-3-4-5-6, but you get the idea). It's one of the top shopping cart solutions I've found.
Using ThriveCart to Host Online Courses
This is one of the BEST things about ThriveCart that no one is talking about yet, which is you can HOST your courses ON ThriveCart!
So instead of doing everything I just said above, you can change your course over to ThriveCart and avoid the whole headache of using multiple platforms.
That's right, no more paying monthly fees to host your courses on other platforms.
Not only can ThriveCart be your shopping cart sales page, but it can also host your online courses at no extra cost.
They have a section inside ThriveCart called "Learn" where you can create your online courses much as you would in Thinkific, Teachable, etc. and you can set it up in the system so that when someone buys your course on your checkout page in ThriveCart they get instant access.
It's freaking beautiful and so efficient. It makes me so happy because I love technology that works well and over delivers on expectations. I still can't believe that ThriveCart customers only pay a one time fee. It blows my mind.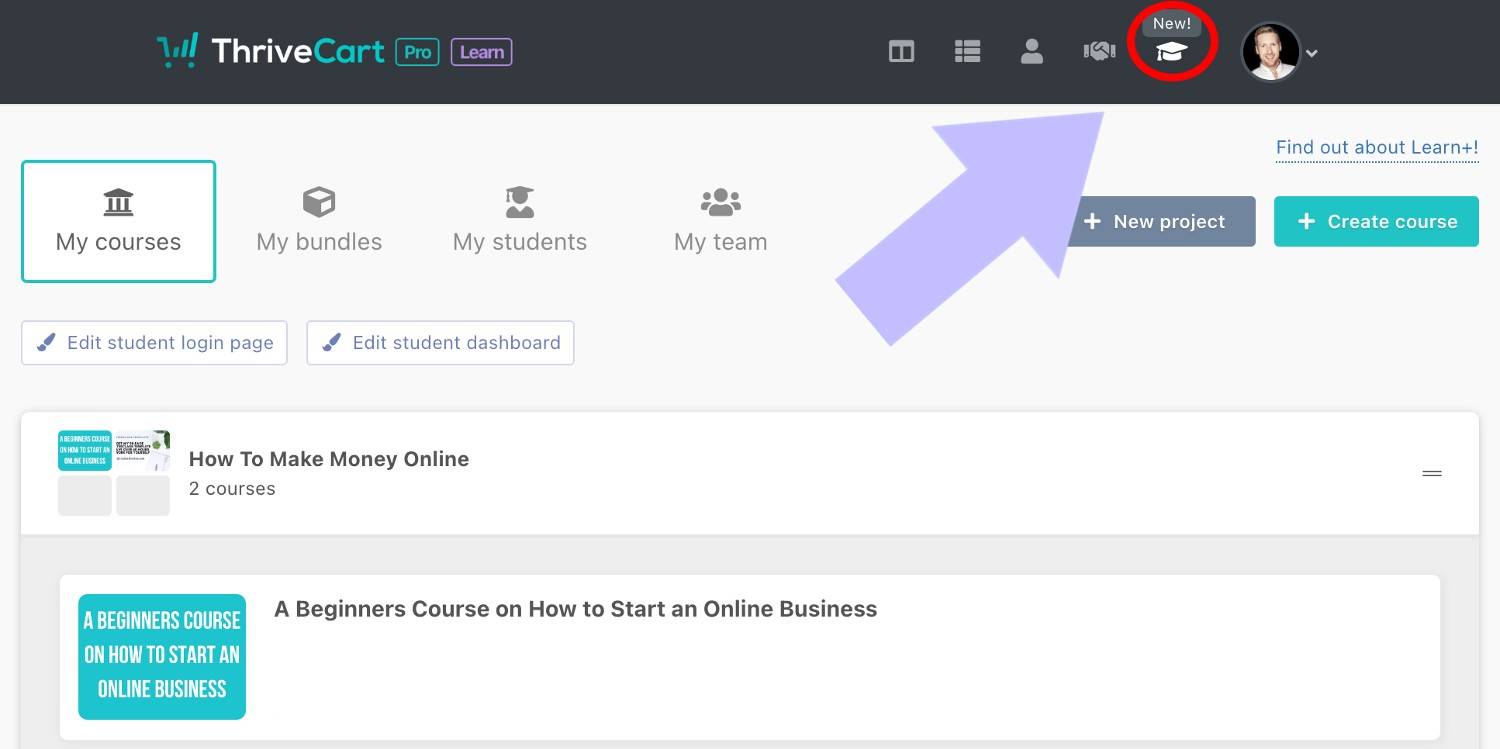 Once I found this I was completely sold. I didn't even know about this feature when I first signed up. I was just excited about having access to my own custom upsell pages, downsell pages, bump offers, and affiliate marketing features but this took it to a whole new level.
The one downside is you can't host your videos on ThriveCart, so you'll still need a platform that's behind some sort of a paywall in order to host your videos and then use the share links to paste them into ThriveCart system to create your course.
It sounds complicated but it's really super easy to do and can be done in just a few seconds depending on what video content hosting platform you use.
Since I already use Searchie to host all of the content for my membership site I was able to use those video links in ThriveCart to make sure everything was still behind paywalls.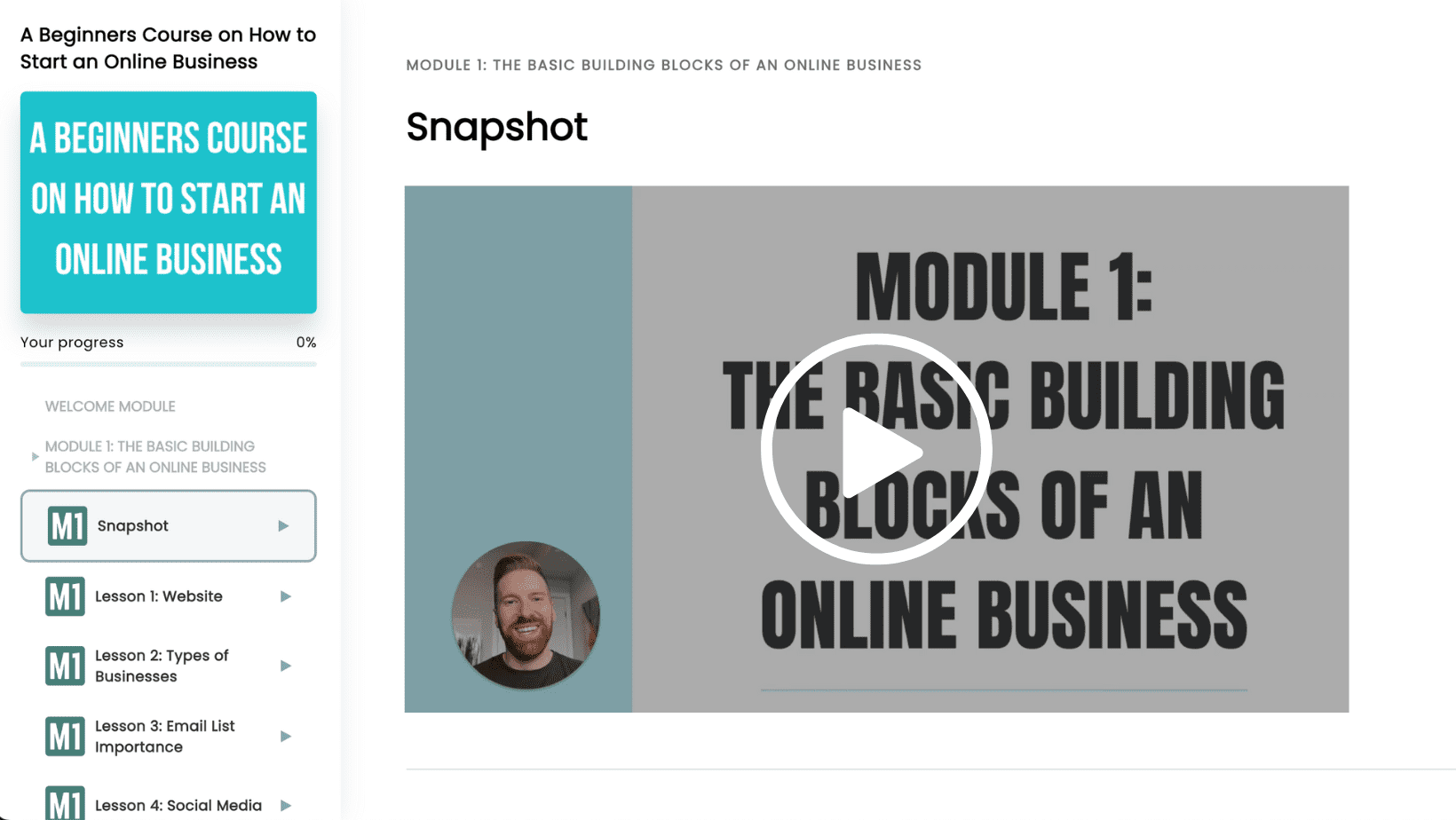 Other than the video hosting, the Learn section in ThriveCart works much like all the other online course hosting platforms where you can sell digital products and is laid out very much the same.
You'll also get access to your analytics as well so you can track all of your students, their progress, and even set up trigger events for behavior like if someone finishes a course you can program in that they get sent a congratulations email and possibly a promotion for some of your other offers.
You can almost think of it like email bump offers. It's all part of the sales funnel builder options that ThriveCart offers.
Now that is some seriously advanced user management system stuff right there!
You have complete control of all your automation systems in ThriveCart with just a few clicks. This makes your life so much easier, trust me. Automation is king when it's done well.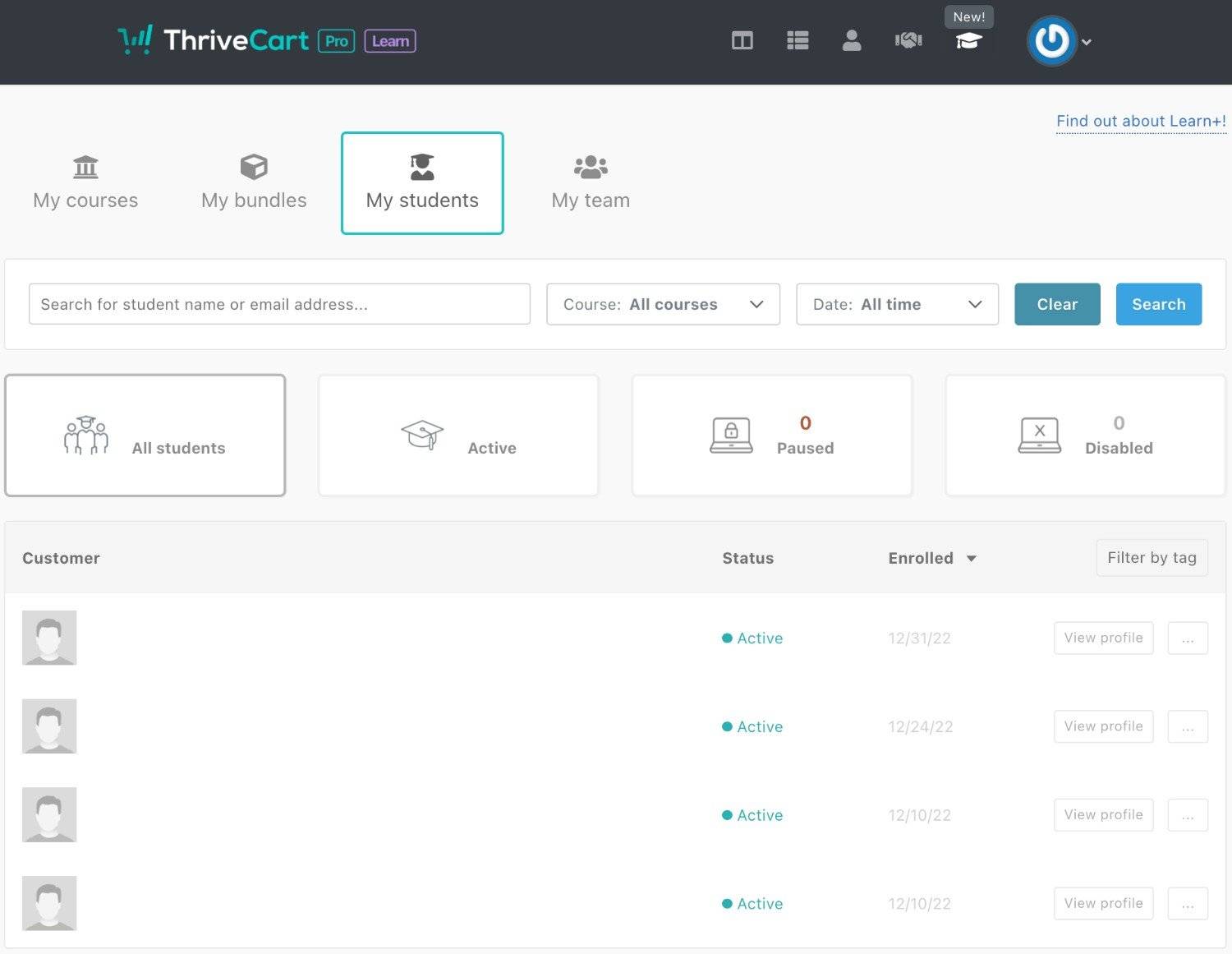 Honestly, I would get ThriveCart for this alone, but add in all the other stuff it already does and it's the best offer for your money out there on the market today for hosting online courses and customizable checkout landing pages.
And a big reason why is coming up next.
Okay, let's talk about the elephant in the room: the all-important question of "How much does ThriveCart cost?"
We know that when it comes to shopping cart platforms, pricing can be a major factor in the decision-making process.
So, let's take a look at the different pricing options available for fulfillment services on ThriveCart and see which one might be the best fit for your business.
There are only 2 options when it comes to how much ThriveCart costs: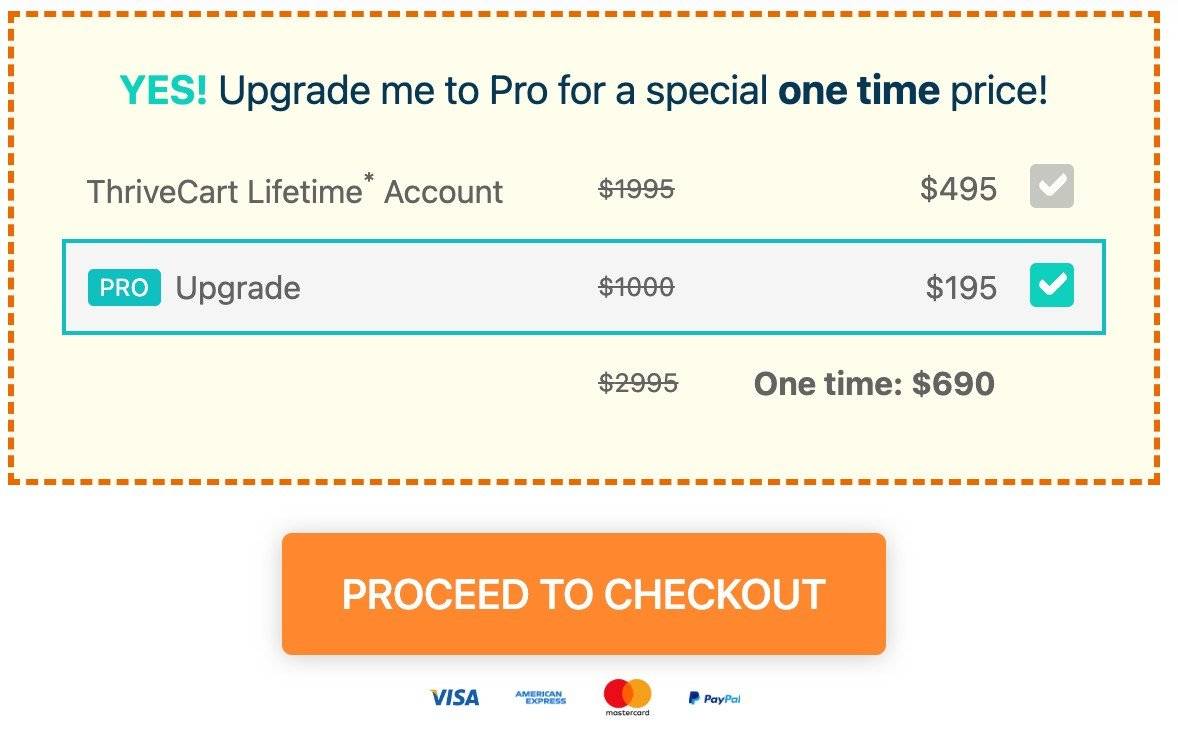 Option 1: Lifetime access for the basic account: One-time Fee of $495
That's right, you only pay ONE time for the whole platform and get LIFETIME access. That works out to $41.25 per month for 12 months without any more payments again.
This is literally the most insane offer I've ever seen. They don't plan on running this offer indefinitely though and eventually, I'm sure they will move to a subscription-based offer like most other programs.
Option 2: Add on the Pro version: One-time Fee of $195
Next at the checkout, they offer you the "Pro" upgrade option which you need to get if you want to use the affiliate system. You also need this option if you are going to be running subscription payments through ThriveCart checkout.
Grand Total: $690 one time fee
Considering most other platforms are charging upwards of $100+ a month to use their platforms to do all of the things ThriveCart does, it's kind of a no-brainer.
Once I implemented ThriveCart it paid for itself in the first month with just a few sales and now I have it for life and will never again have to pay for hosting my courses or for fancy checkout pages.
Comparison to other shopping cart software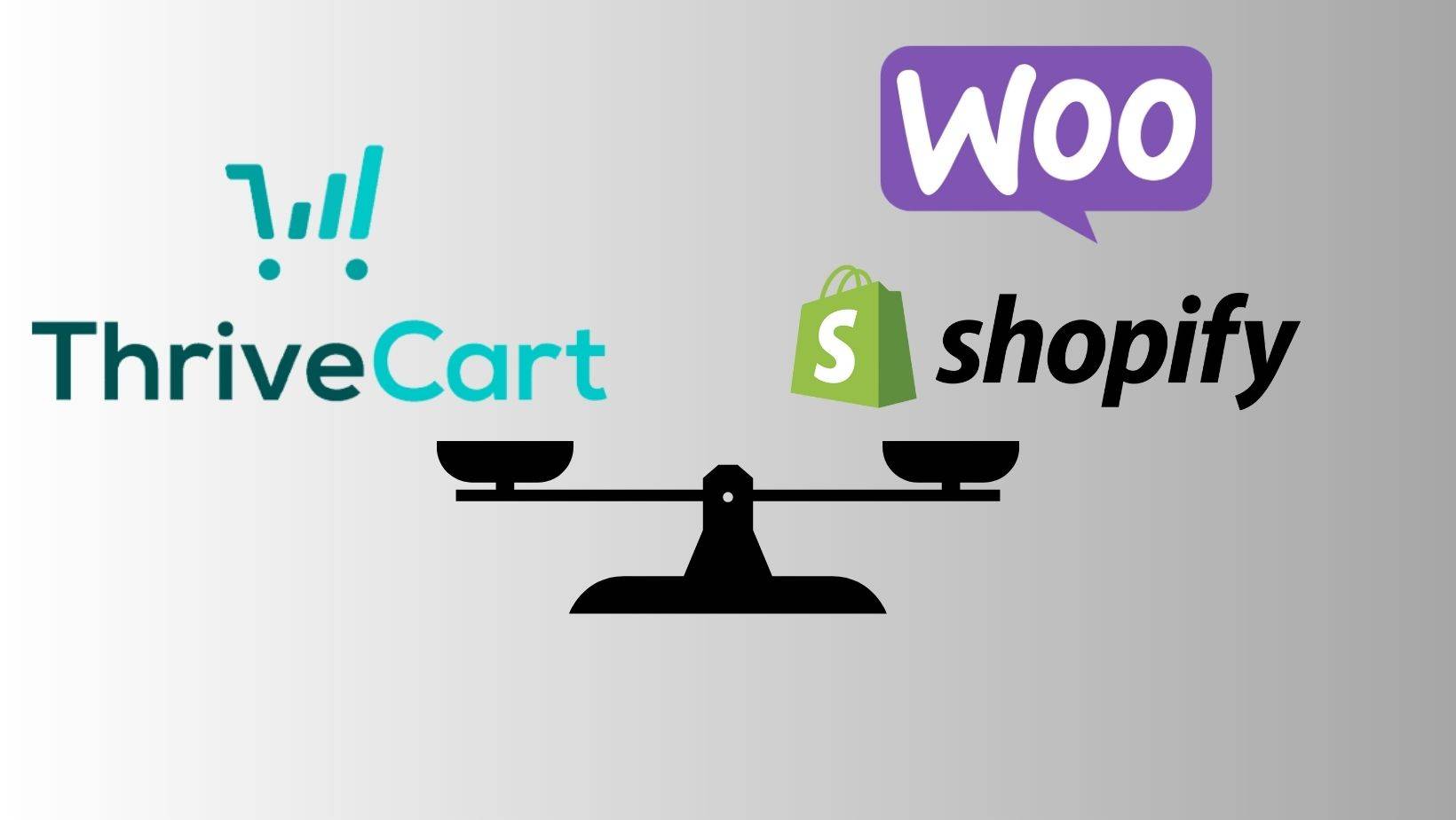 So, how does ThriveCart stack up against the competition?
In this section, we'll take a look at how ThriveCart compares to other popular shopping cart software options, such as Shopify and WooCommerce. We'll discuss the pros and cons of each option, and how ThriveCart stands out from the pack.
First up, let's talk about Shopify. This is probably the most well-known shopping cart software on the market and for good reason. It's easy to use, has a ton of features and integrations, and is super user-friendly. Plus, it has a really robust app store, so you can easily add additional features and functionality to your online store.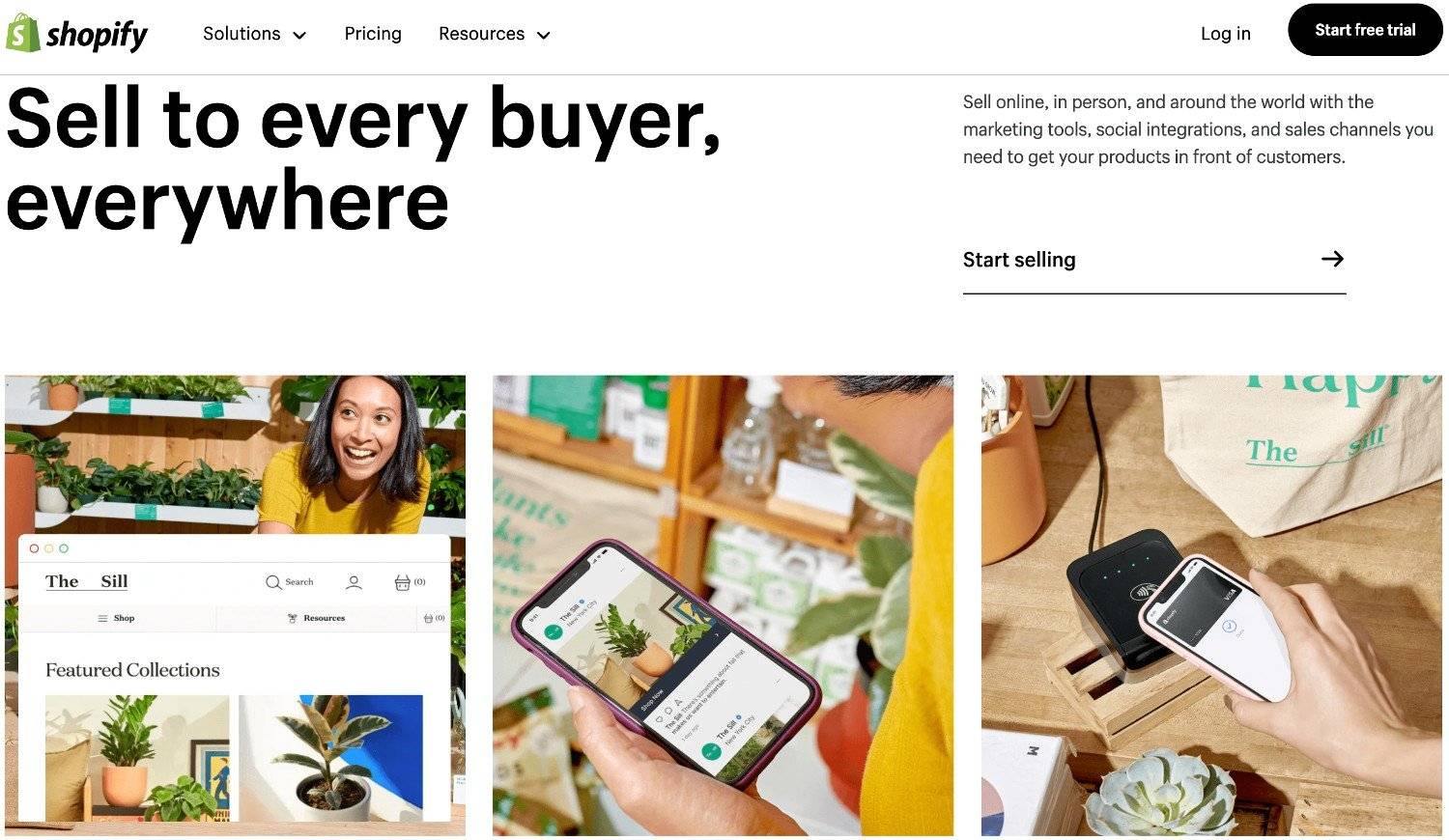 The downside? It can be a bit on the pricier side, especially if you need a lot of features or if you have a high volume of sales. You also have to pay those monthly fees with Shopify that you don't have to pay with ThriveCart.
Next, we have WooCommerce. This is a popular option for businesses that use WordPress as their website platform. It's a free plugin that adds shopping cart functionality to your WordPress site, and it has a ton of integrations and extensions available. The downside? It can be a bit more technical to set up and use than some other options, and it doesn't have as many built-in features as something like Shopify.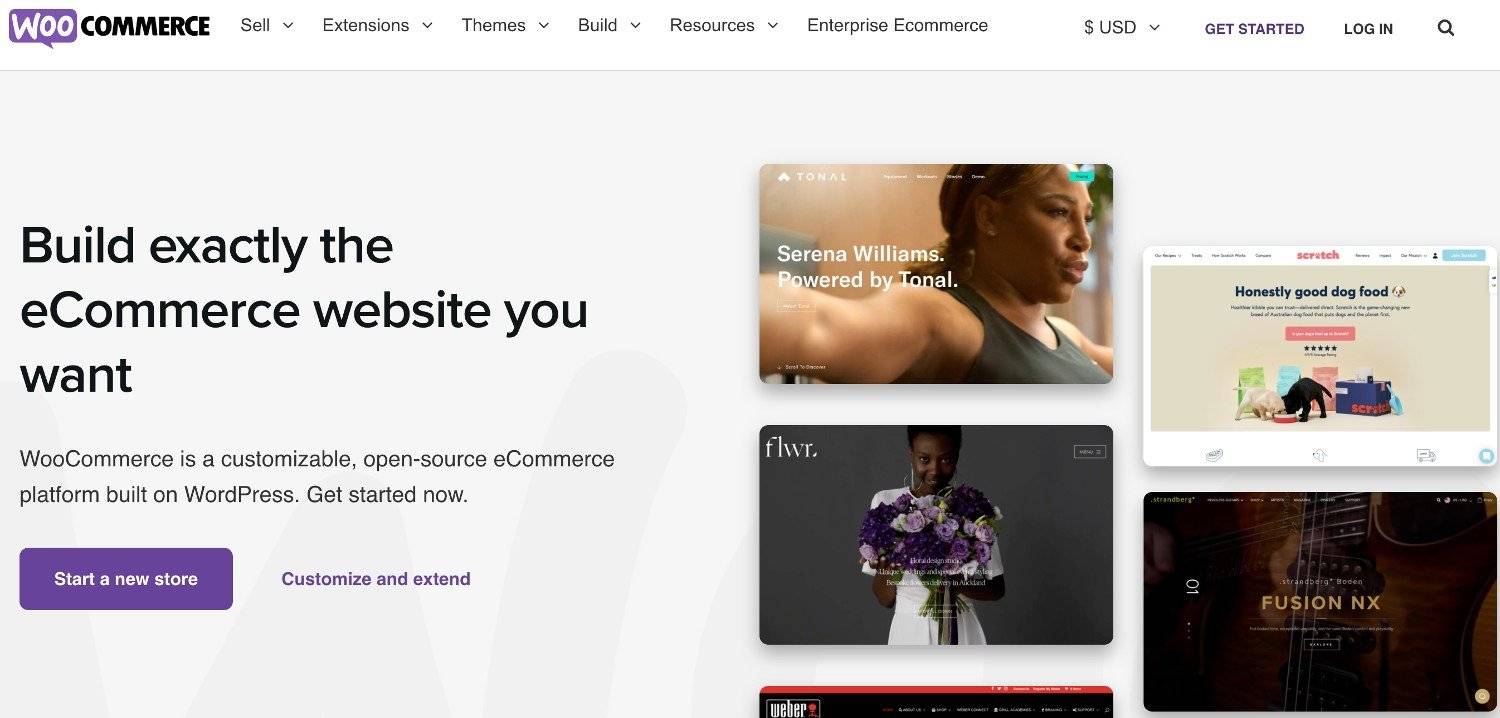 So, how does ThriveCart compare?
Well, it's definitely a more specialized shopping cart platform than something like Shopify or WooCommerce.
It doesn't have quite as many features or integrations, but it more than makes up for it with its advanced marketing and automation tools.
Plus, it's only a one-time fee instead of constant monthly fees.
ThriveCart Review Final Verdict
Well, there you have it!
My review of ThriveCart, the shopping cart solution that's much more than just a shopping cart platform. We've covered the key features of ThriveCart, the pricing, the high converting checkout pages, and how it compares to other shopping cart solutions like Shopify and WooCommerce.
So, what's the verdict? Is ThriveCart worth considering for your business?
In my opinion, the answer is a resounding "yes!"
ThriveCart literally does everything I need and more for one easy price that will pay for itself within the first 30 days.
Oh, and did I mention? They literally have a 30-day "pays for itself" refund guarantee so there is no risk to trying it out. Their team will even work with you to help you set things up and get you your first few sales.
That being said, ThriveCart might not be the best fit for every business. If you're just starting out and don't need all the advanced features, there might be more affordable options available.
So, if you're interested in learning more about ThriveCart, I recommend heading over to their website and checking it out for yourself.
What does ThriveCart cost? (how much is Thrive Cart)
Thrive Cart price is $495 for the Standard option and then if you want to add on the Pro option for $195 it brings the total cost to $690.
Does ThriveCart offer a free trial?
No, ThriveCart doesn't offer a free trial but it does offer a 30-day "pays for itself" refund guarantee so you can try it out for a month before you fully commit.
Does thriveCart have a monthly fee?
No, ThriveCart is a one time fee. Once you buy ThriveCart it's yours for life with no extra hidden costs. You may be charged fees by your payment processors like Stripe or PayPal and other payment processors but those are standard.
ThriveCart is a one time payment and has no monthly fee.
Does ThriveCart help manage affiliates?
Yes! ThriveCart has one of the best affiliate management systems built in if you are opt-in to the pro option which is one of ThriveCarts multiple pricing options.
Can you build a course in ThriveCart?
Yes! With ThriveCart's new "Learn" section you can host as many courses as you'd like.
ThriveCart will never limit the number of courses or membership sites you host within your account.
Is ThriveCart Legit?
Yes, ThriveCart is very legit. If you've read this ThriveCart review then you'll know all the ThriveCart features, but just in case I'll run through some of them again here.
You can use the ThriveCart shopping cart as a major part of your sales funnel...
To sell physical products

To sell digital products

For membership platforms

For online business

With your WordPress website (and create a custom domain for each product)

and accept payments with your chosen payment processor (like Apply pay, Stripe, or PayPal account)

Calculate sales tax

and offer coupon codes

and offer multiple payment plans

and offer free trials

and integrate it with your email marketing providers (ThriveCart integrates with most of them)

and create dedicated checkout links

and their built in affiliate program (which is AMAZING)
The list literally goes on and on.
As you can tell, I'm a huge fan. You just get so much for such a cheap and reasonable price!
What is the return policy for ThriveCart?
ThriveCart offers a special 30-day "pays for itself" money-back guarantee.
If you don't like the services provided by ThriveCart, you can cancel your license within 30 days of purchase, and you will get a 100% refund.
Can you host a course on ThriveCart?
ThriveCart doesn't host the videos themself. But you can host them elsewhere and then embed them into your ThriveCart Learn section.
(I host mine with Searchie).
Just copy the embed code from your video host, add a video block to the lesson you want it in, and paste the embed code. Super easy.